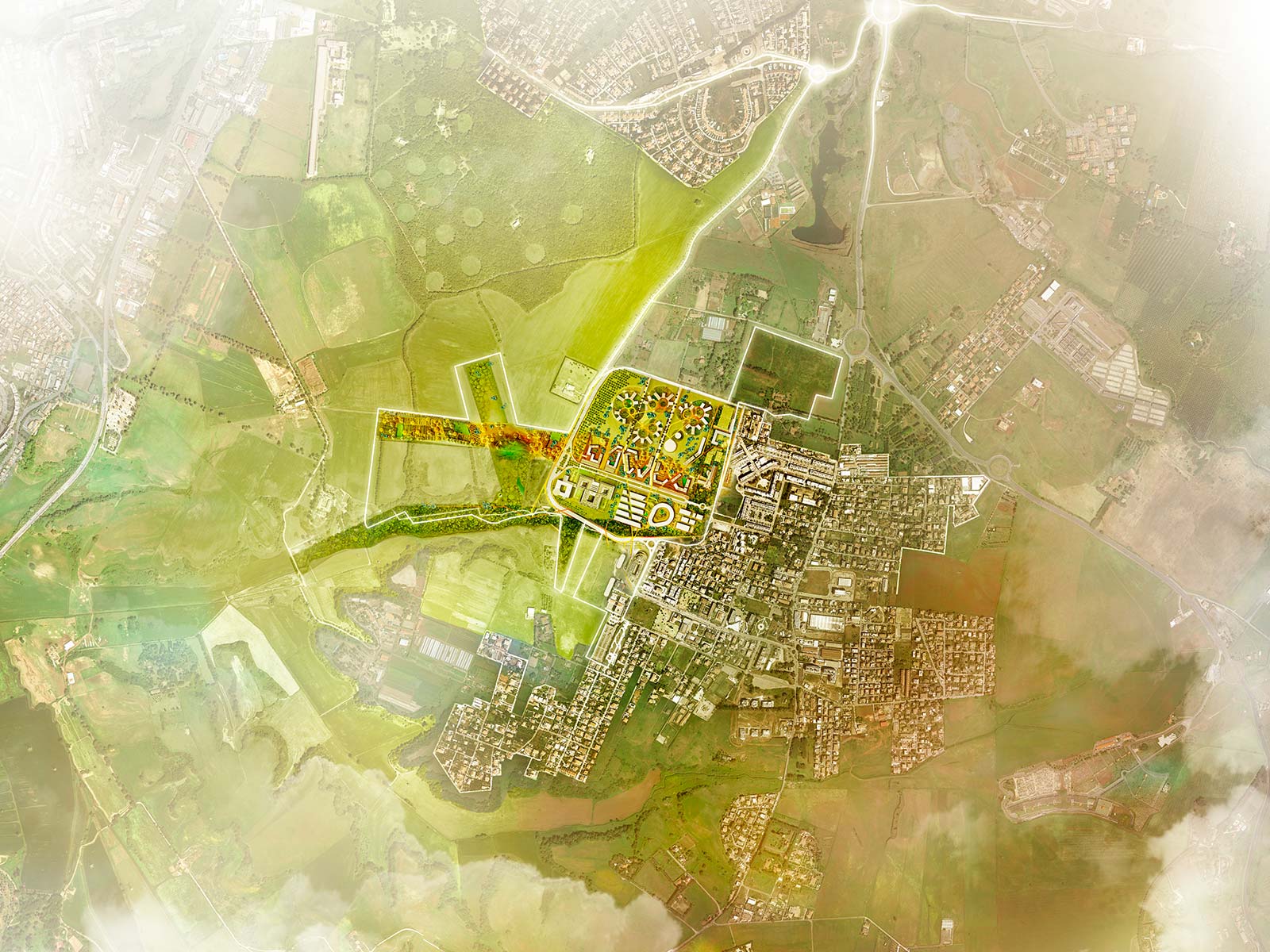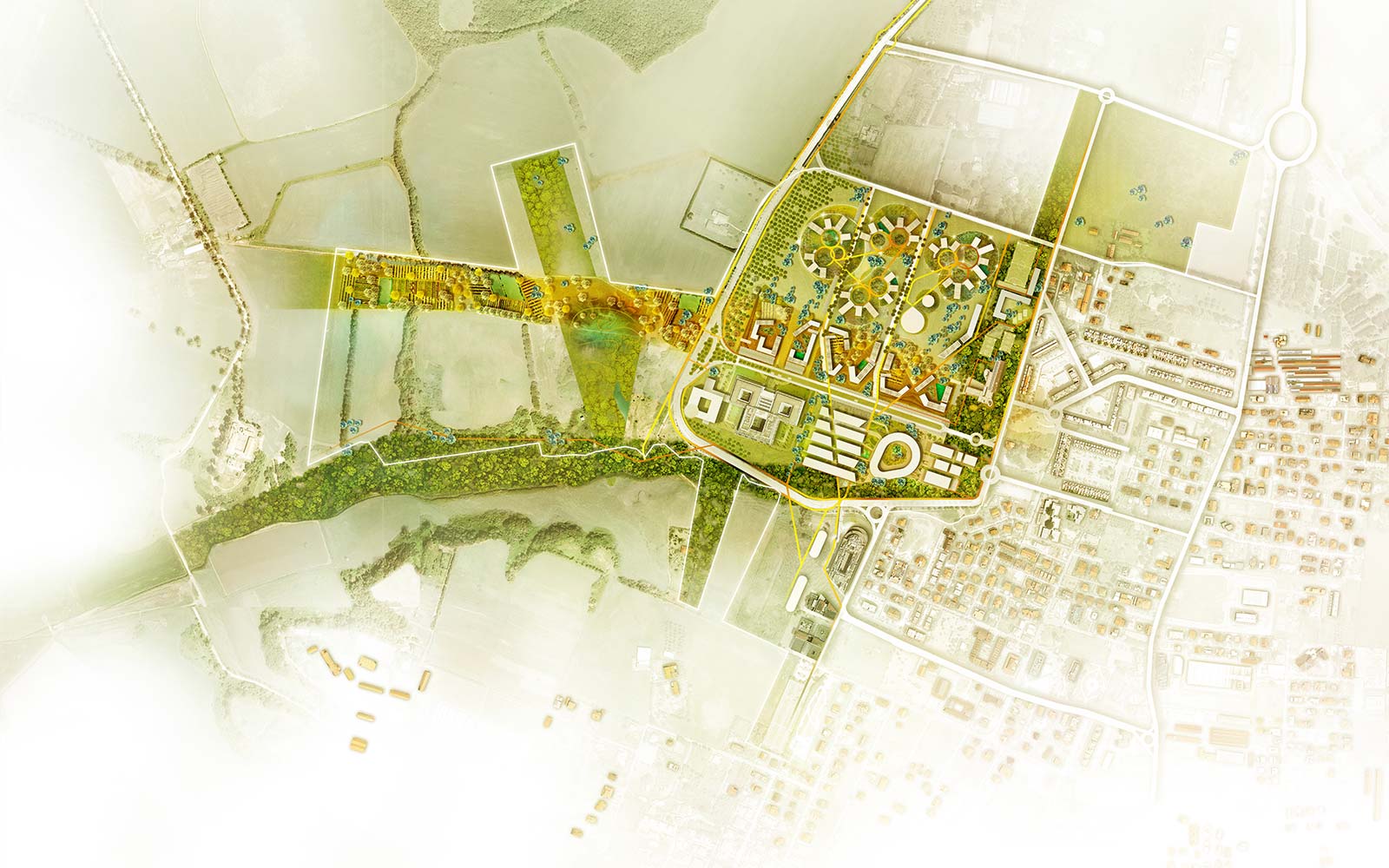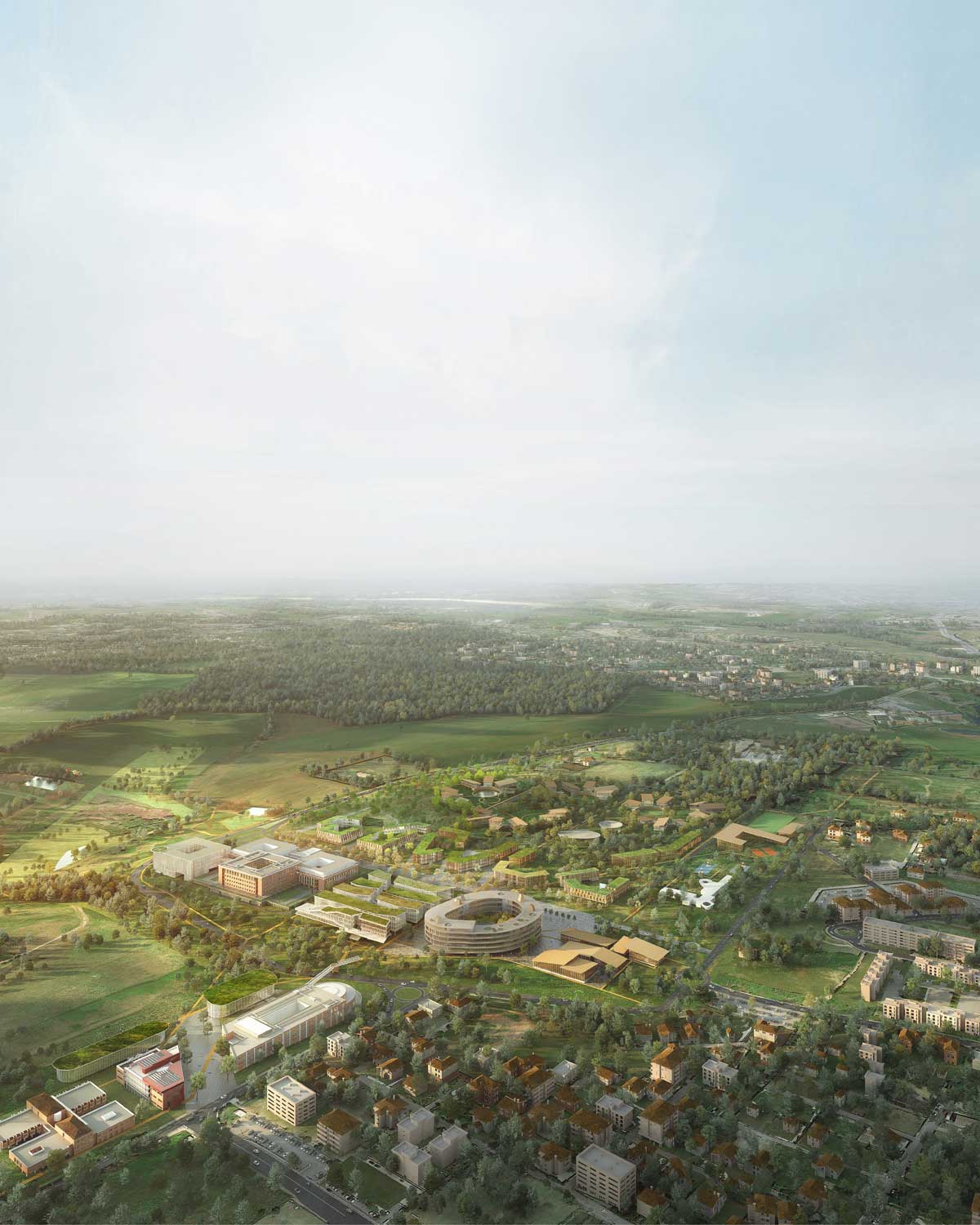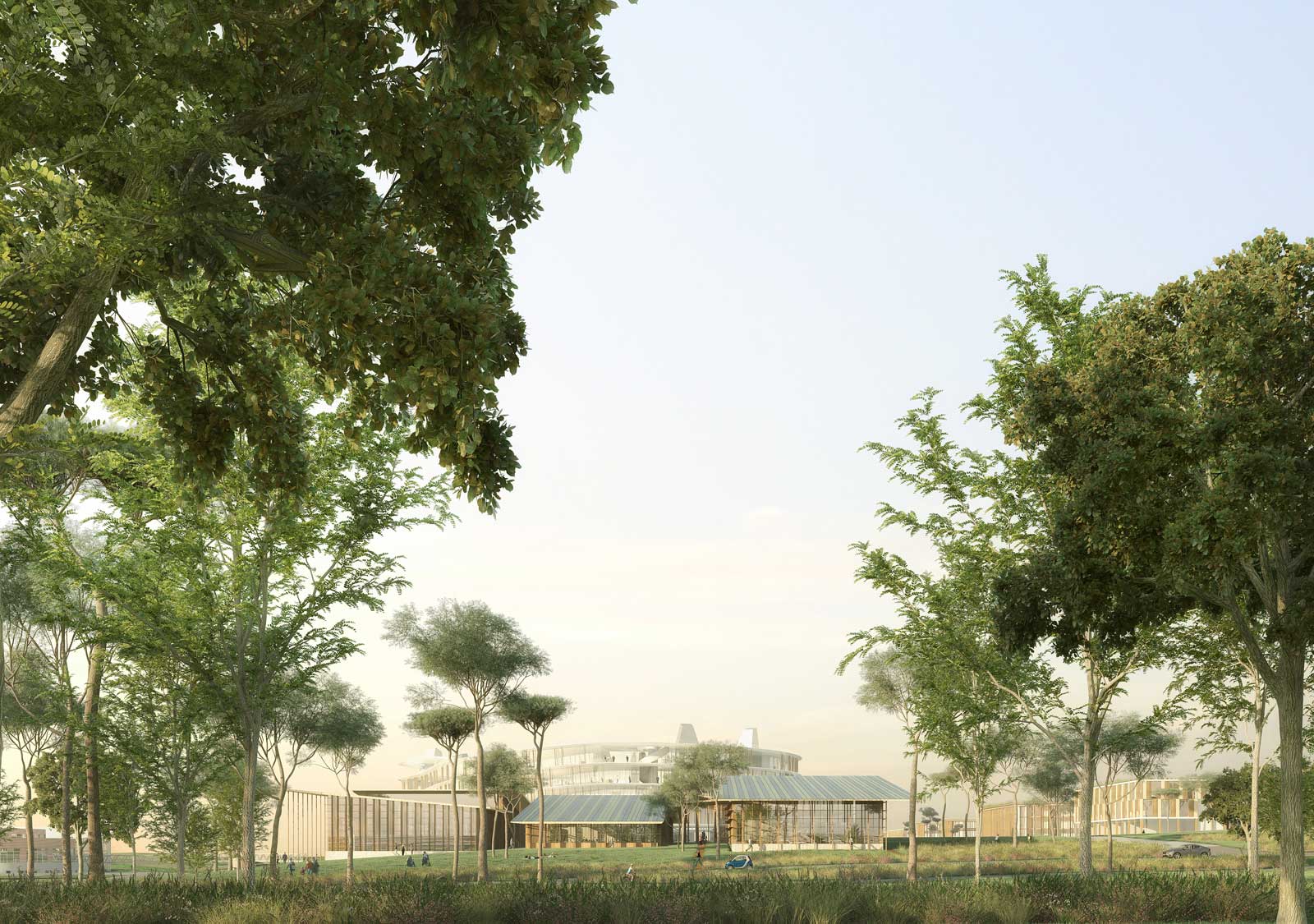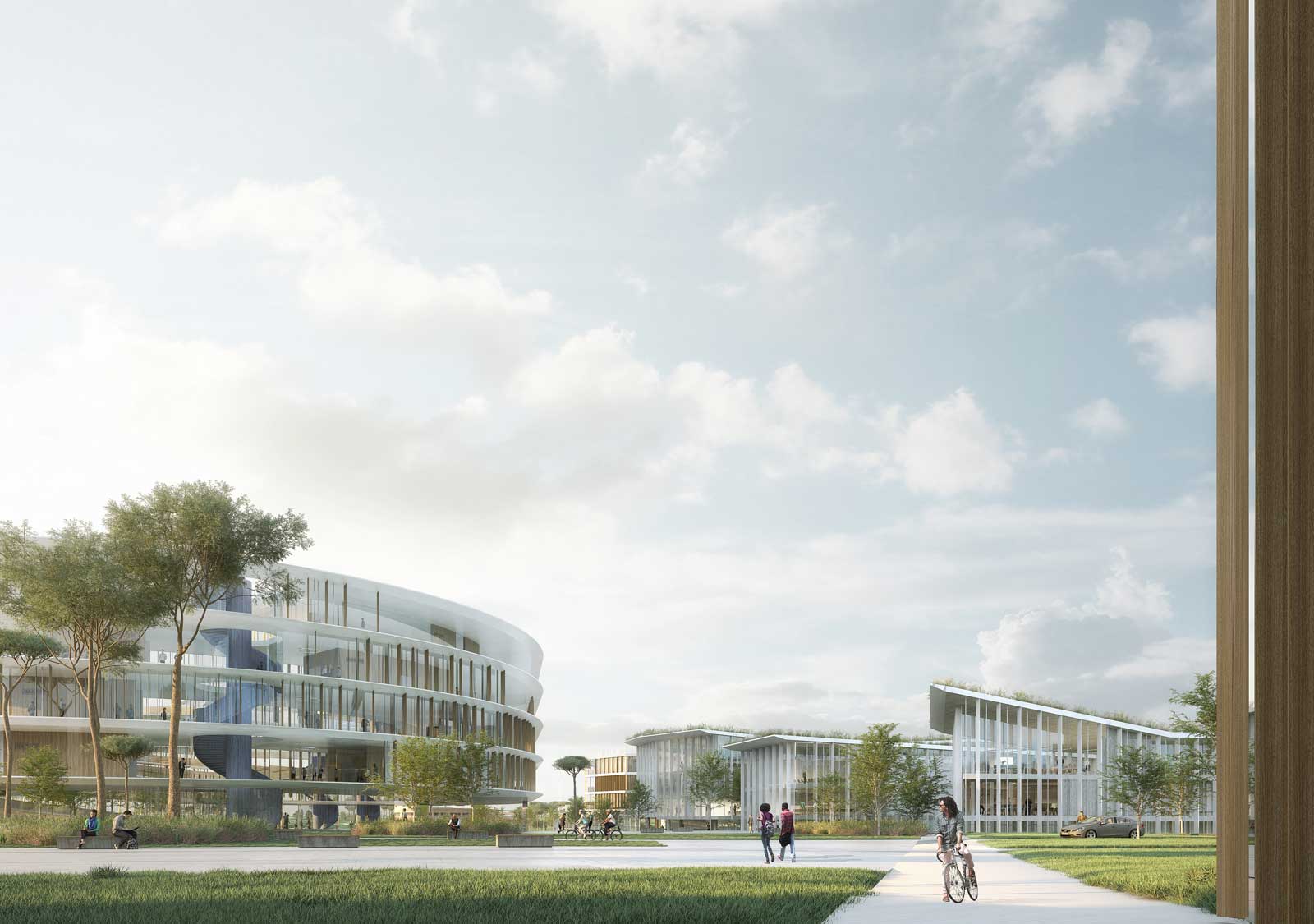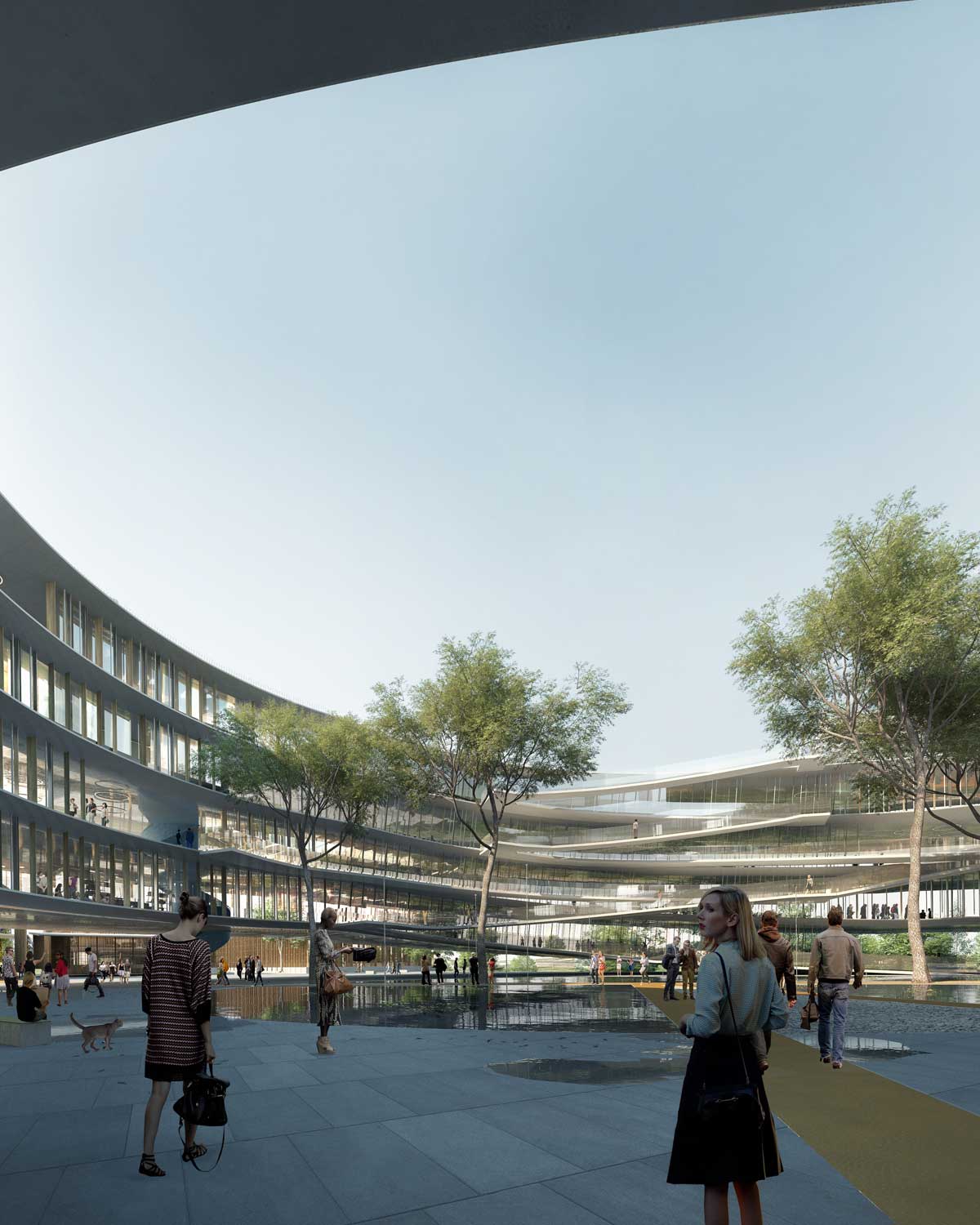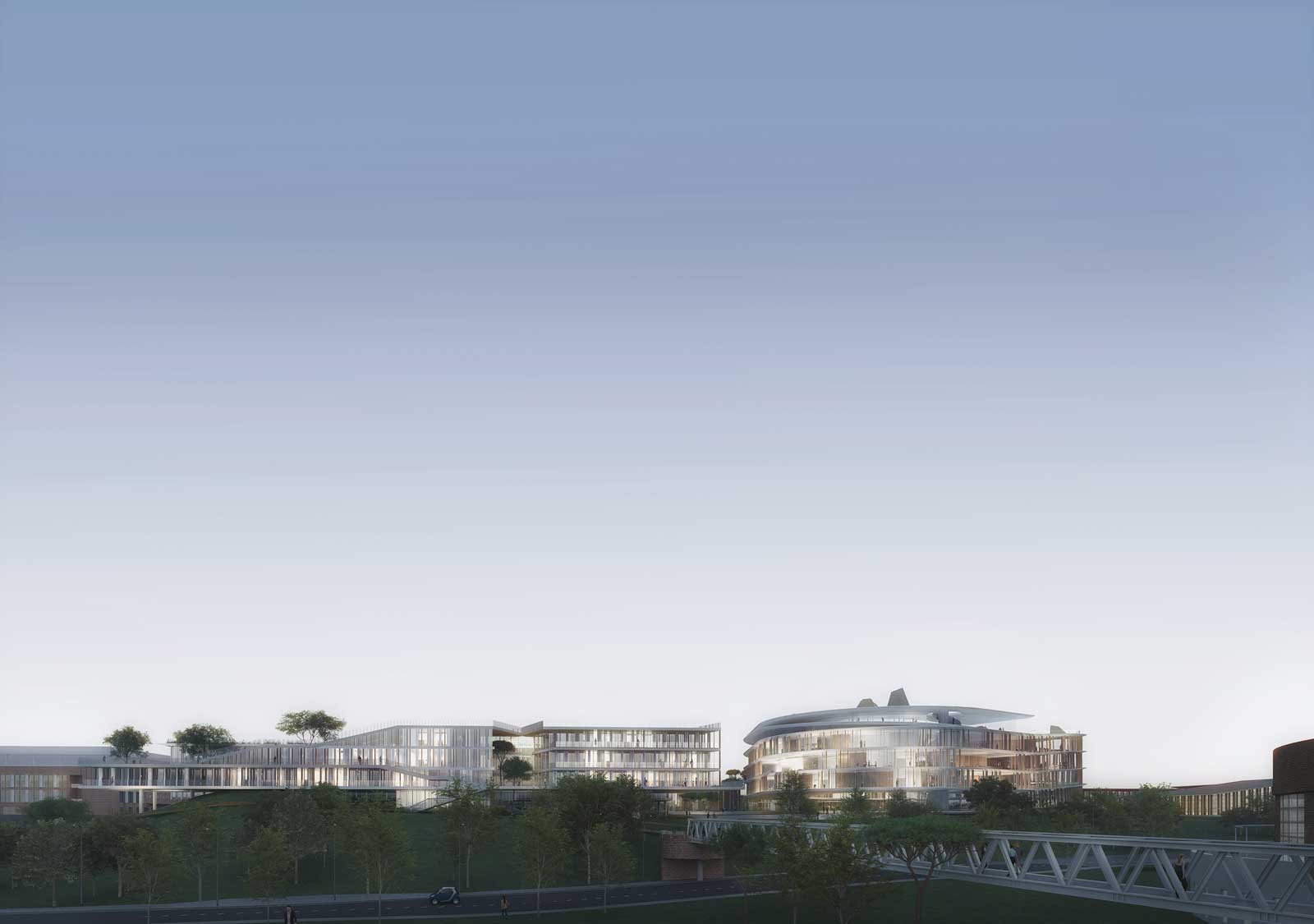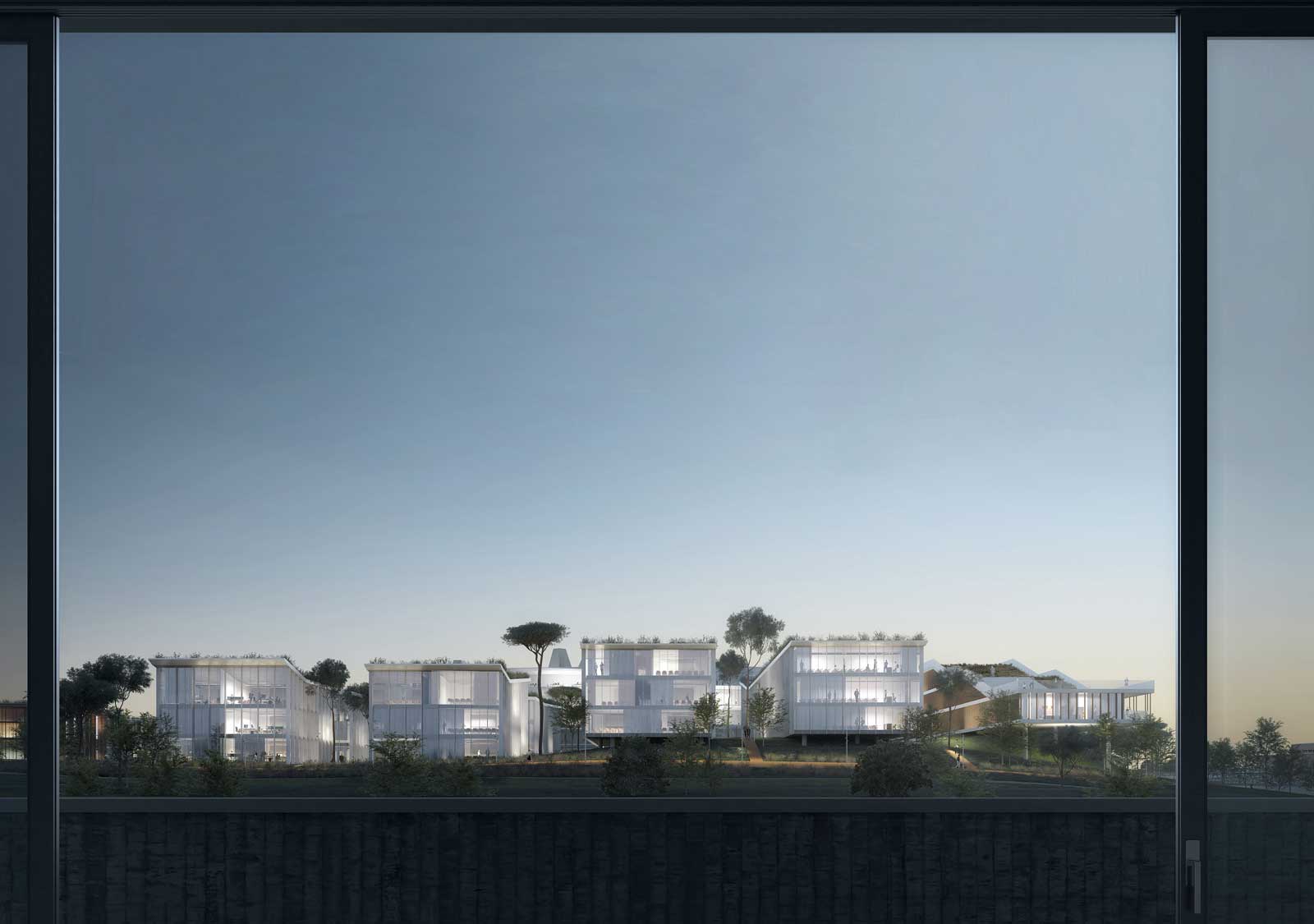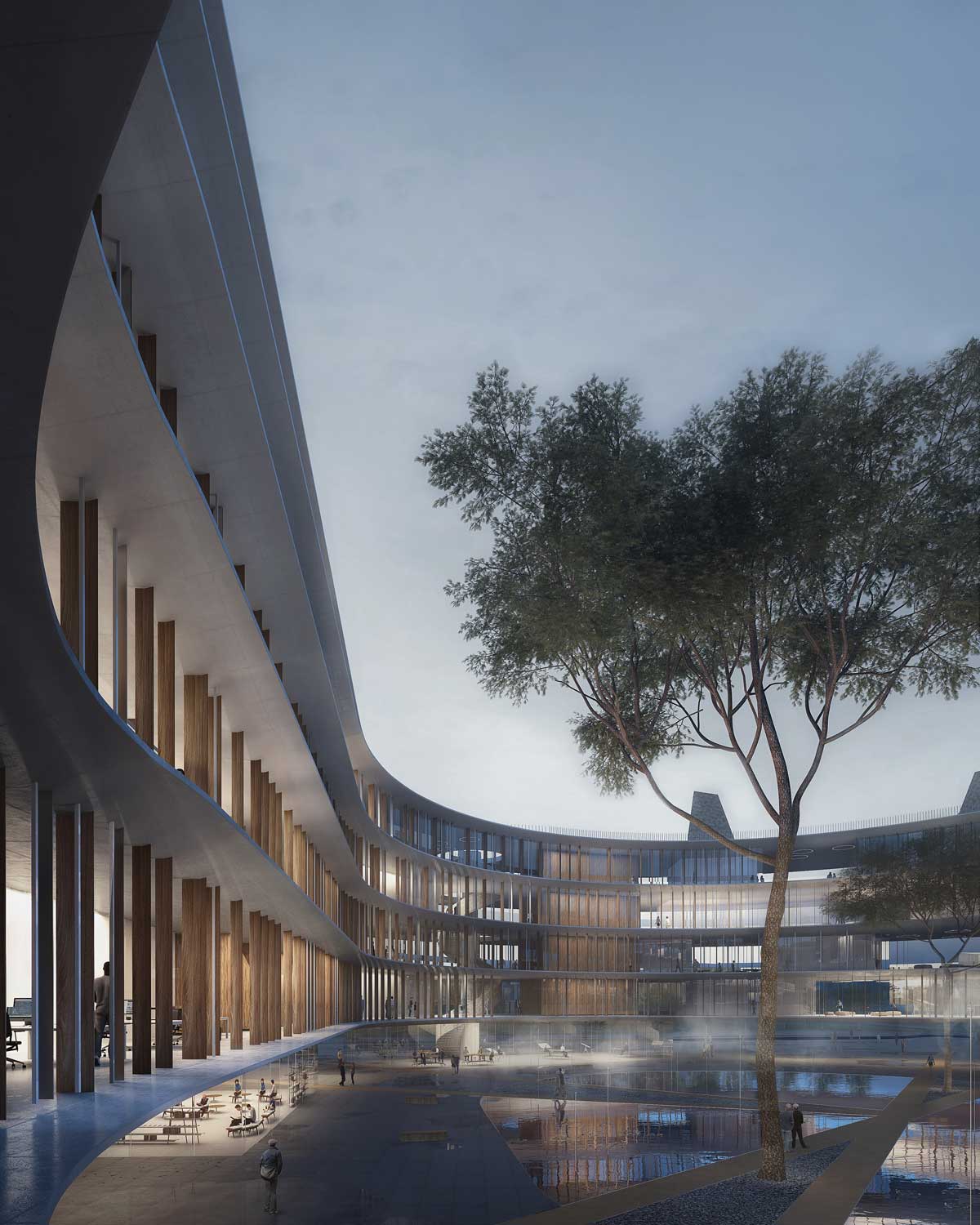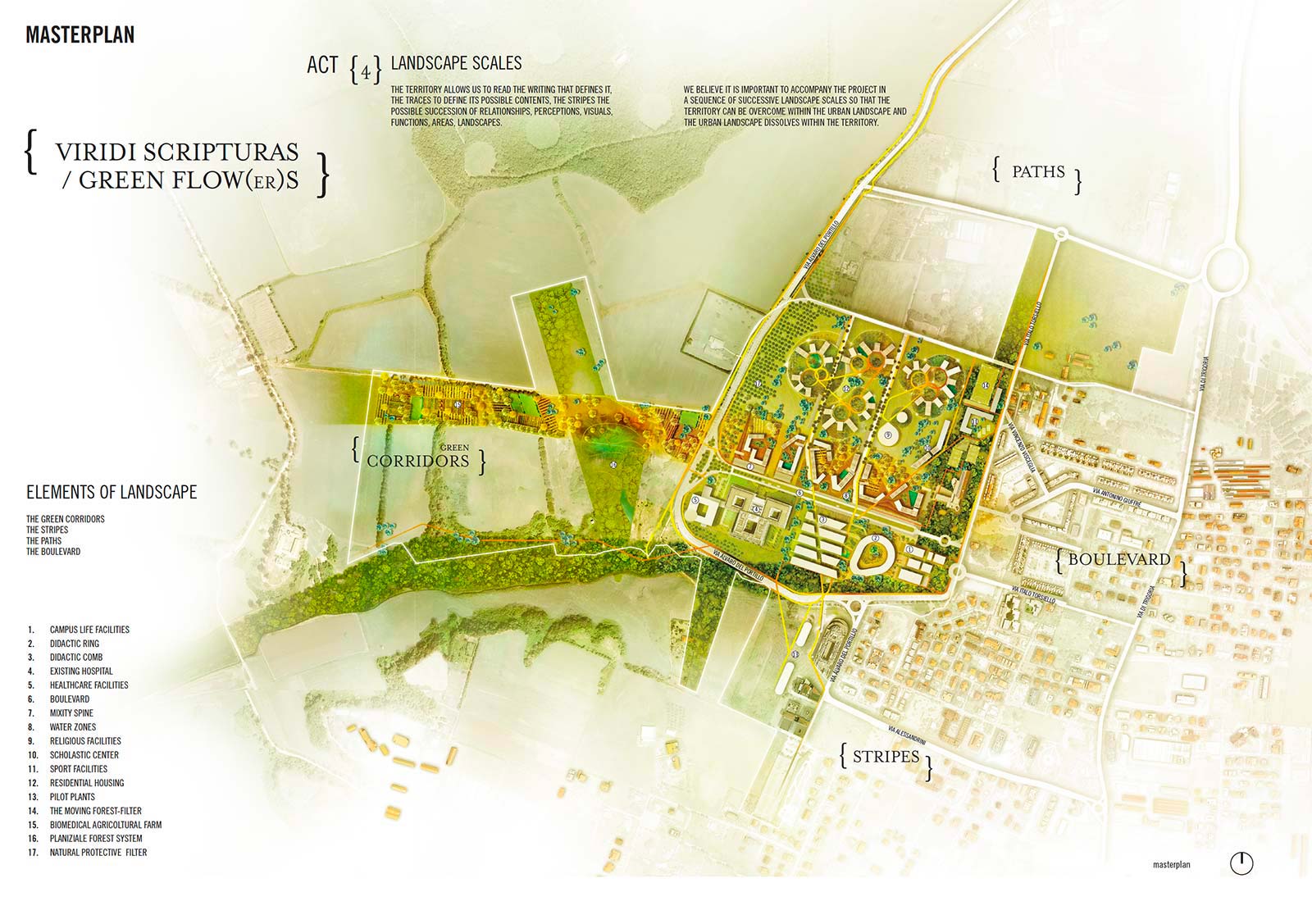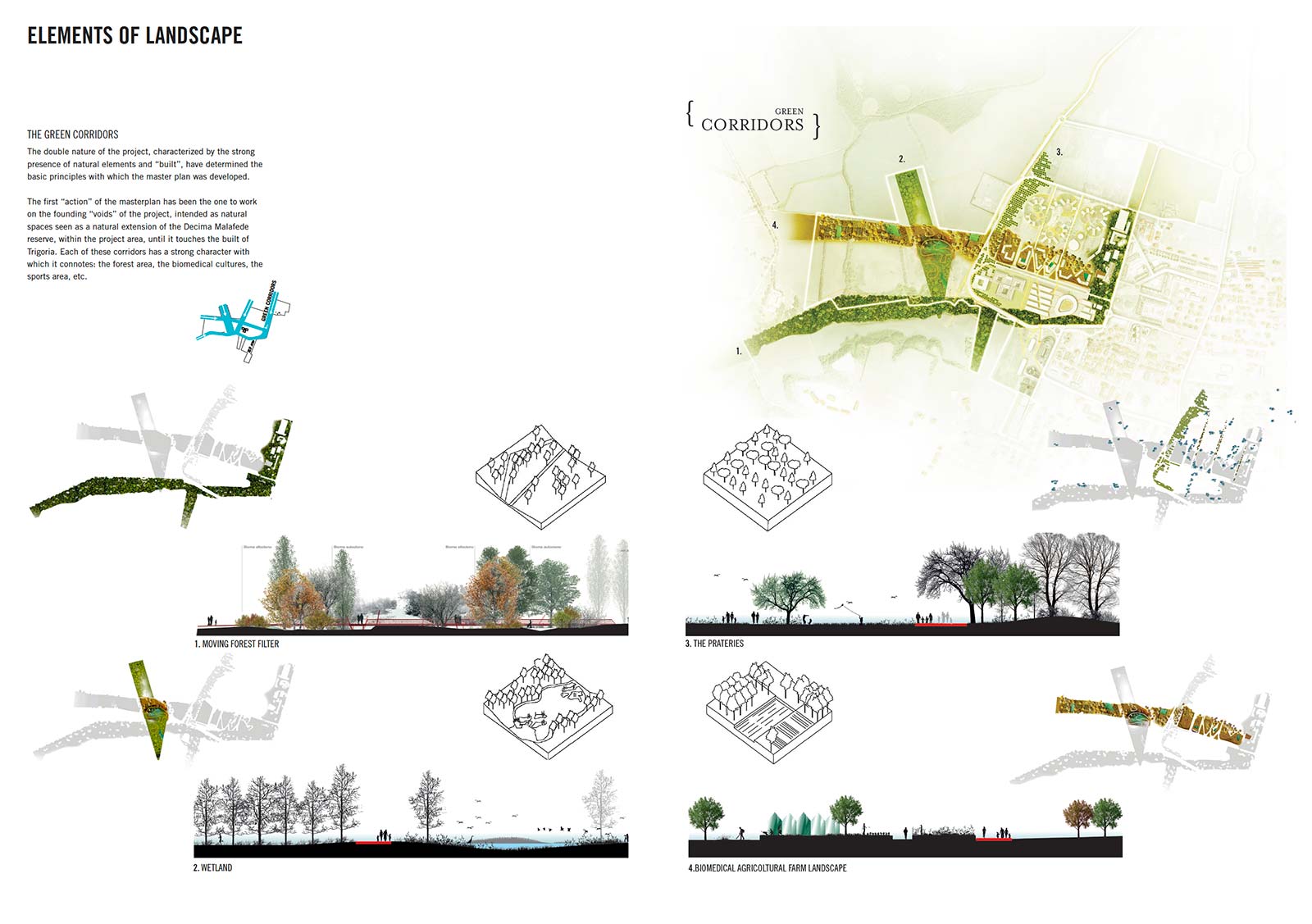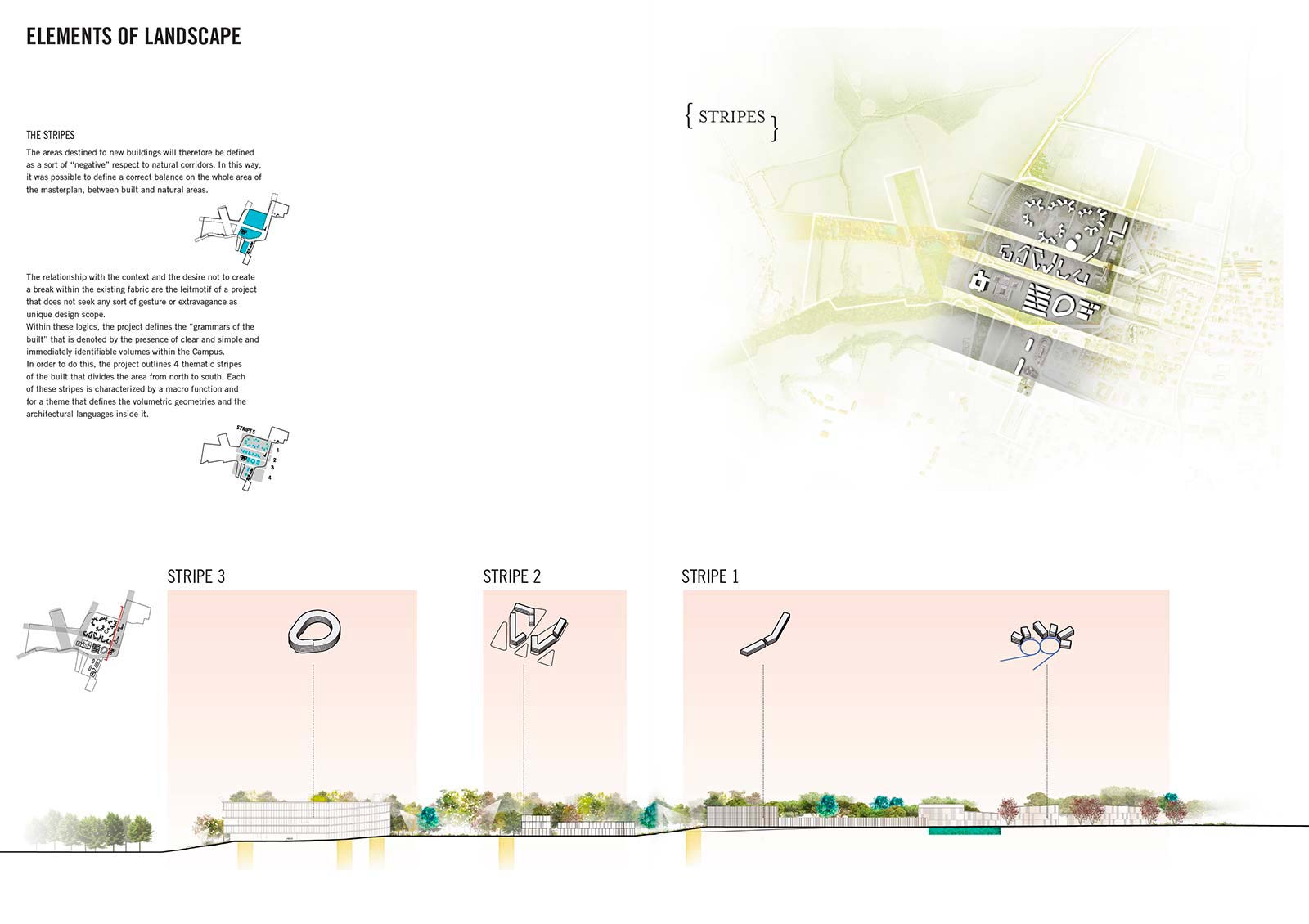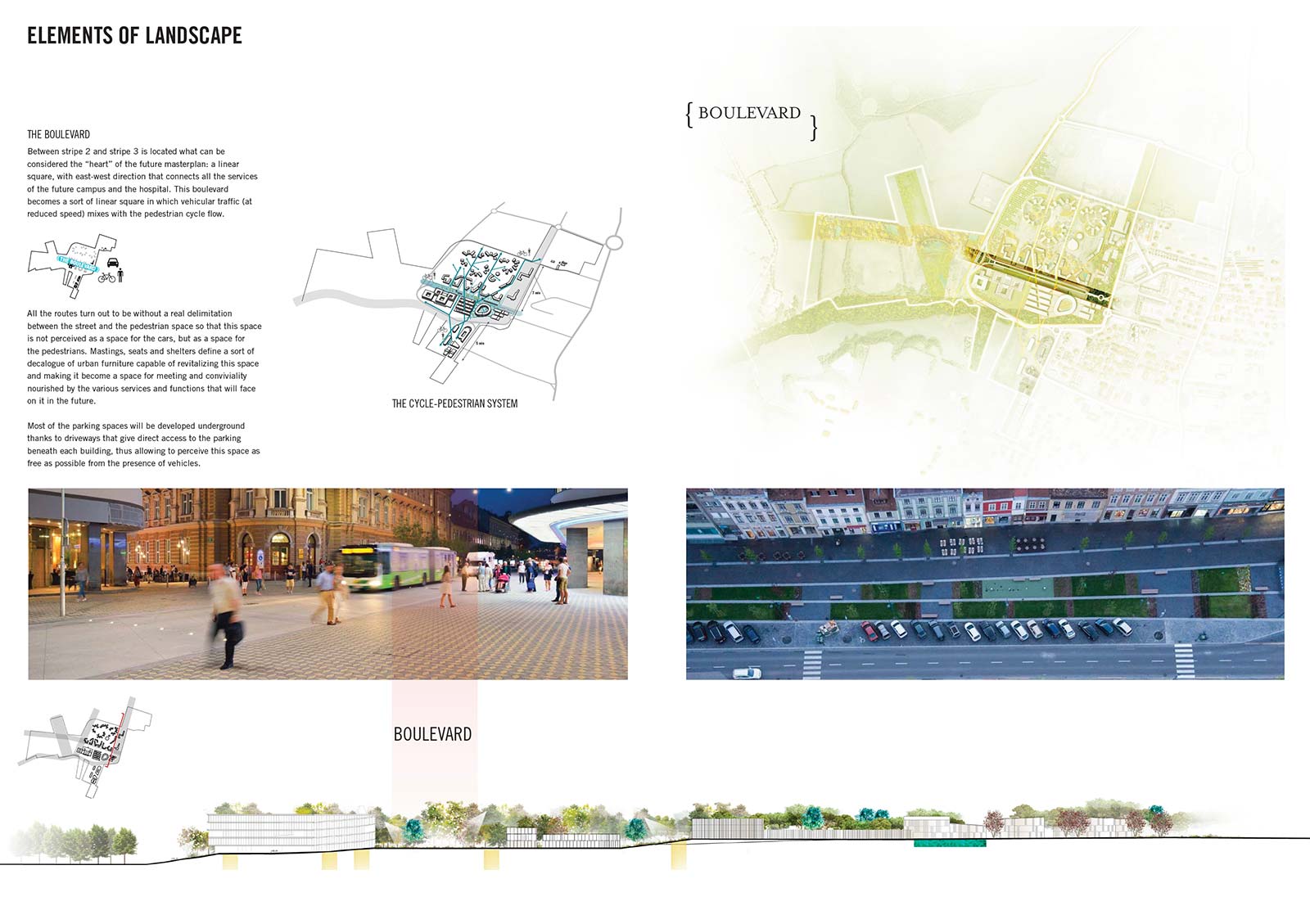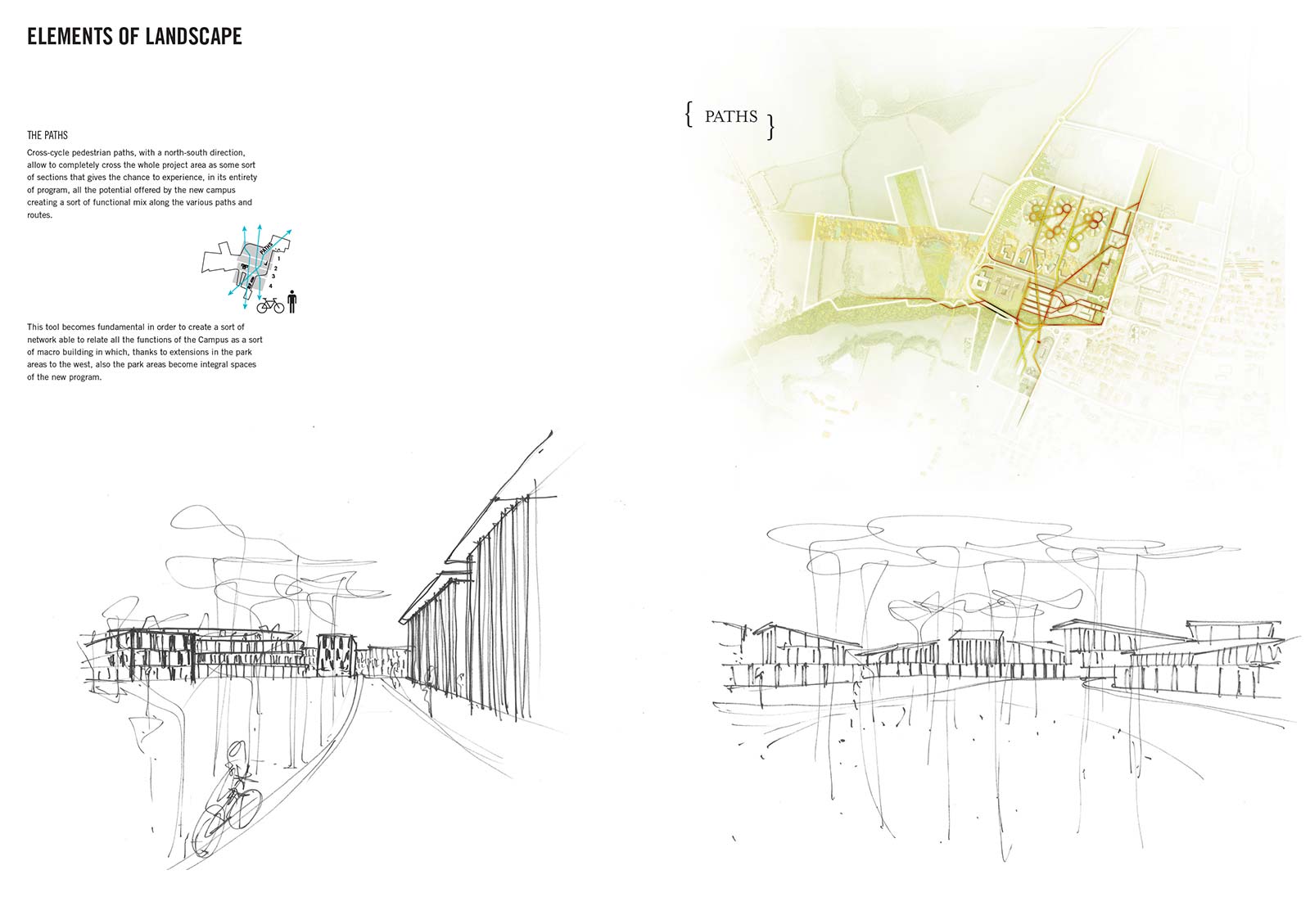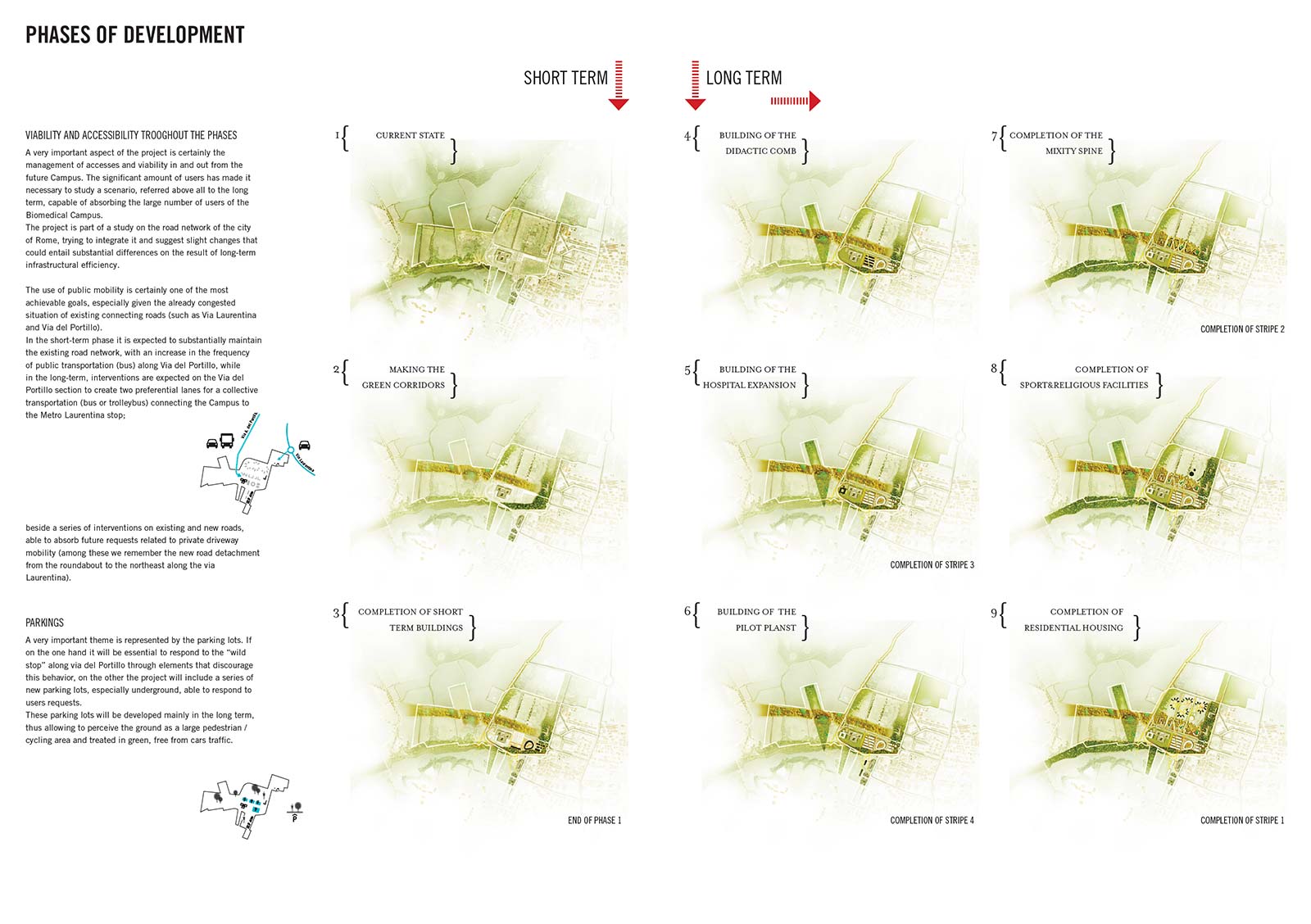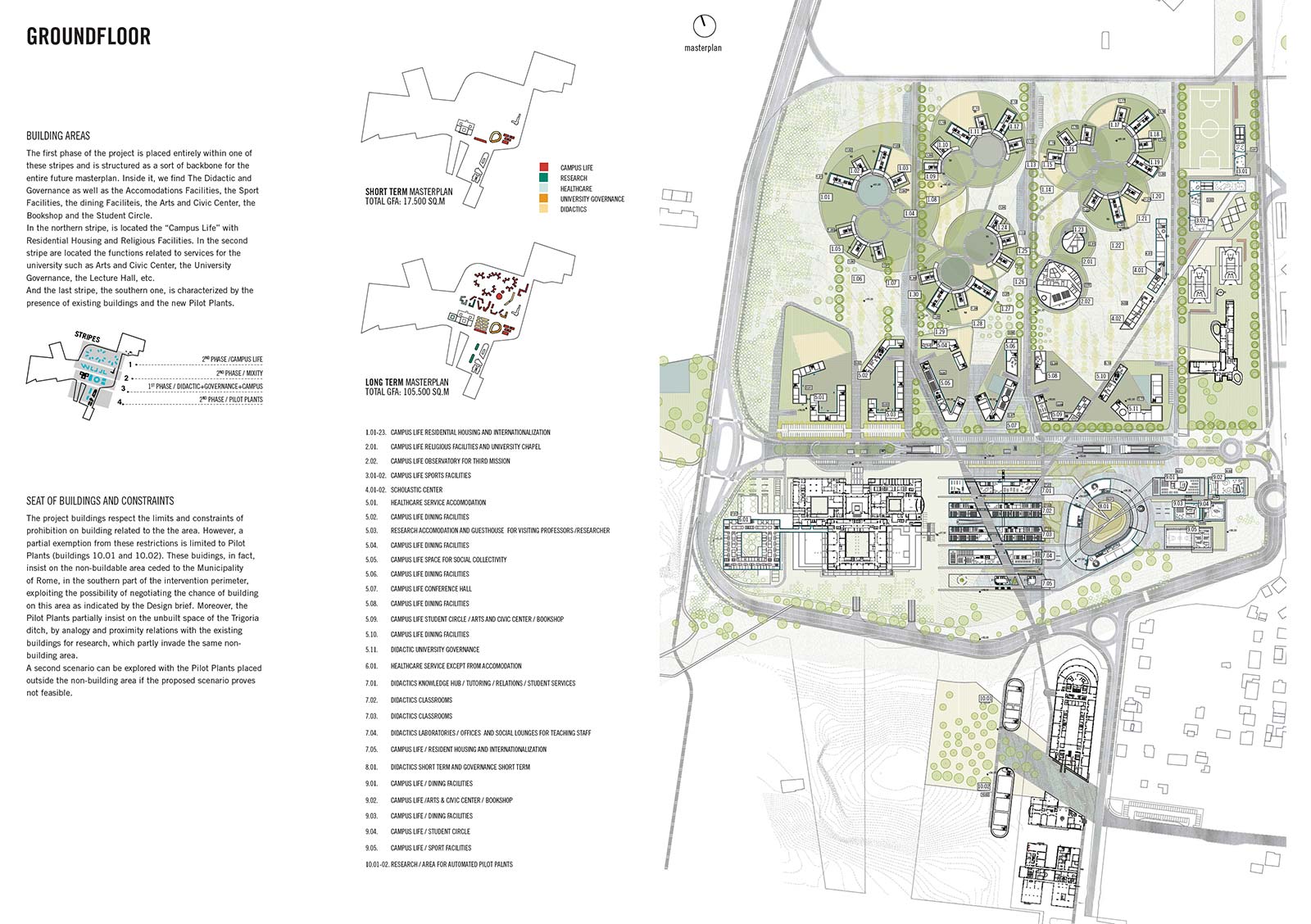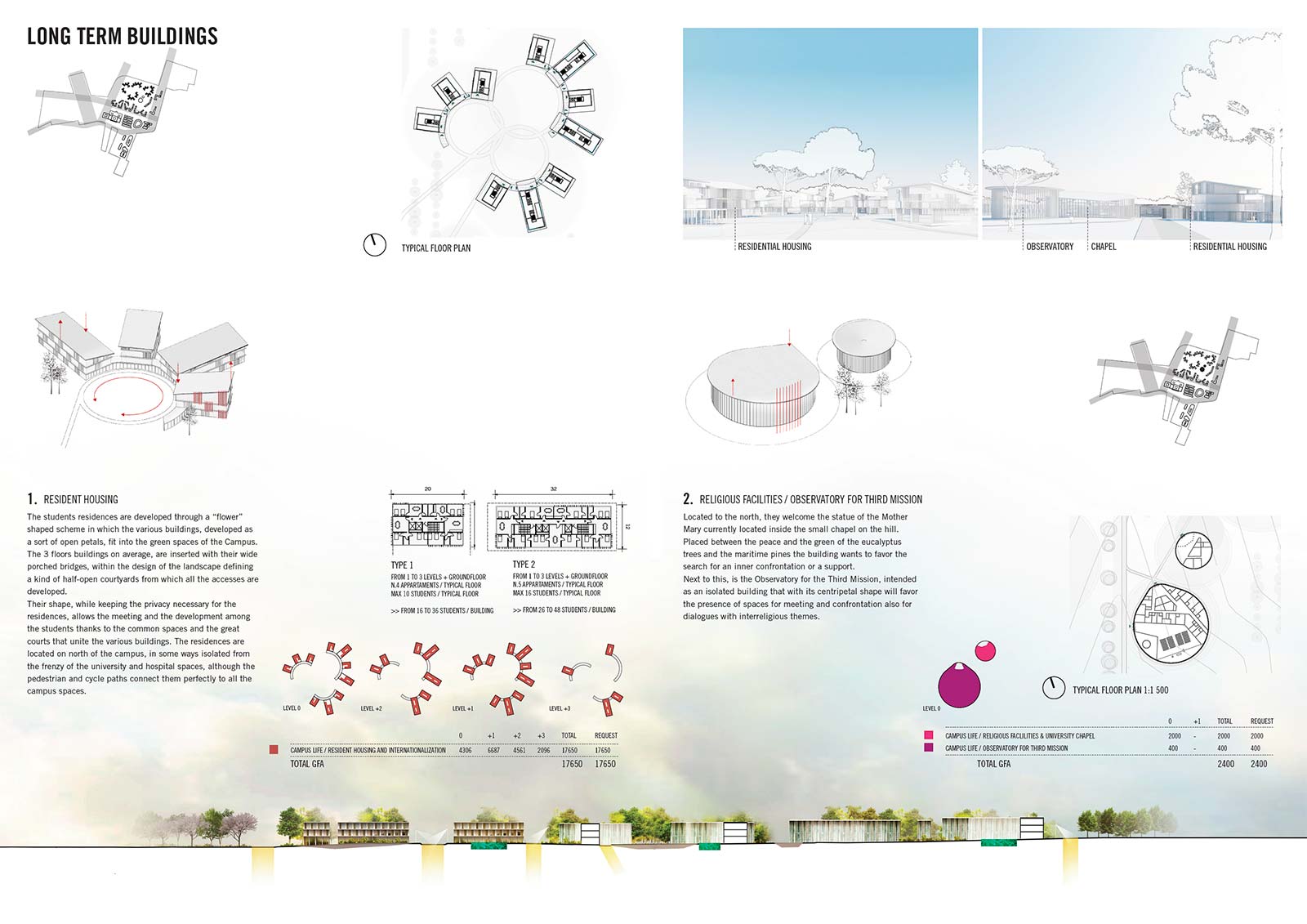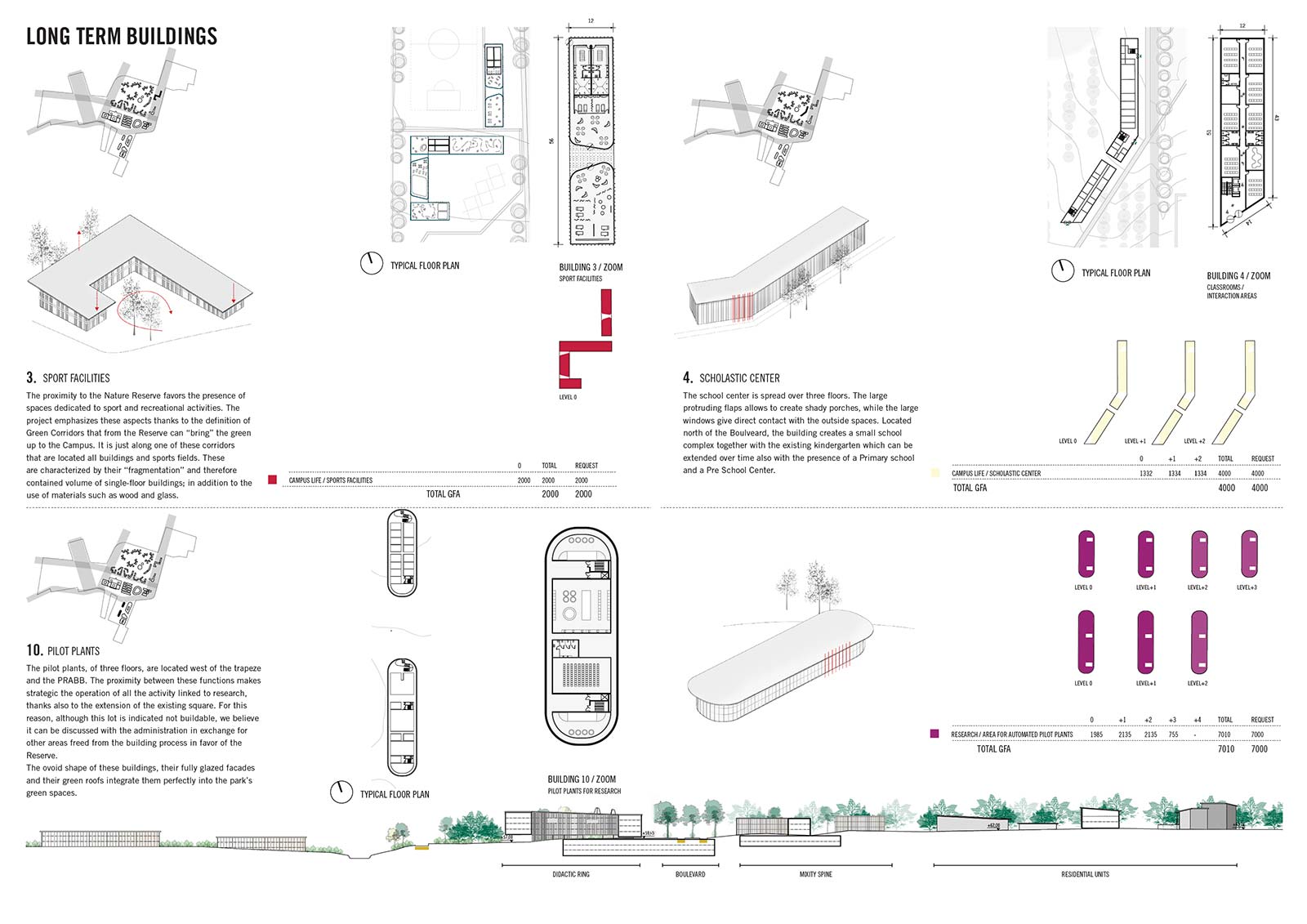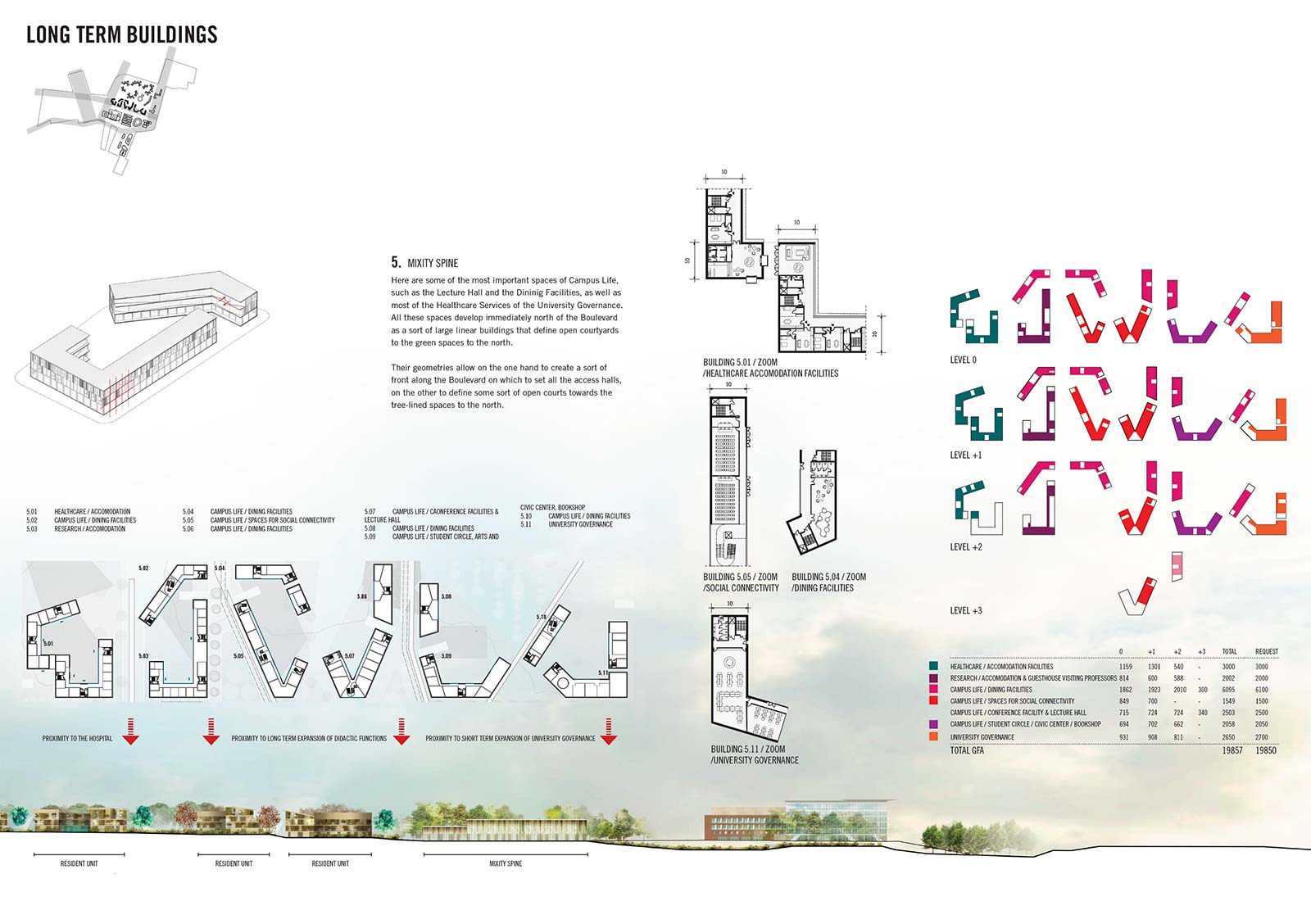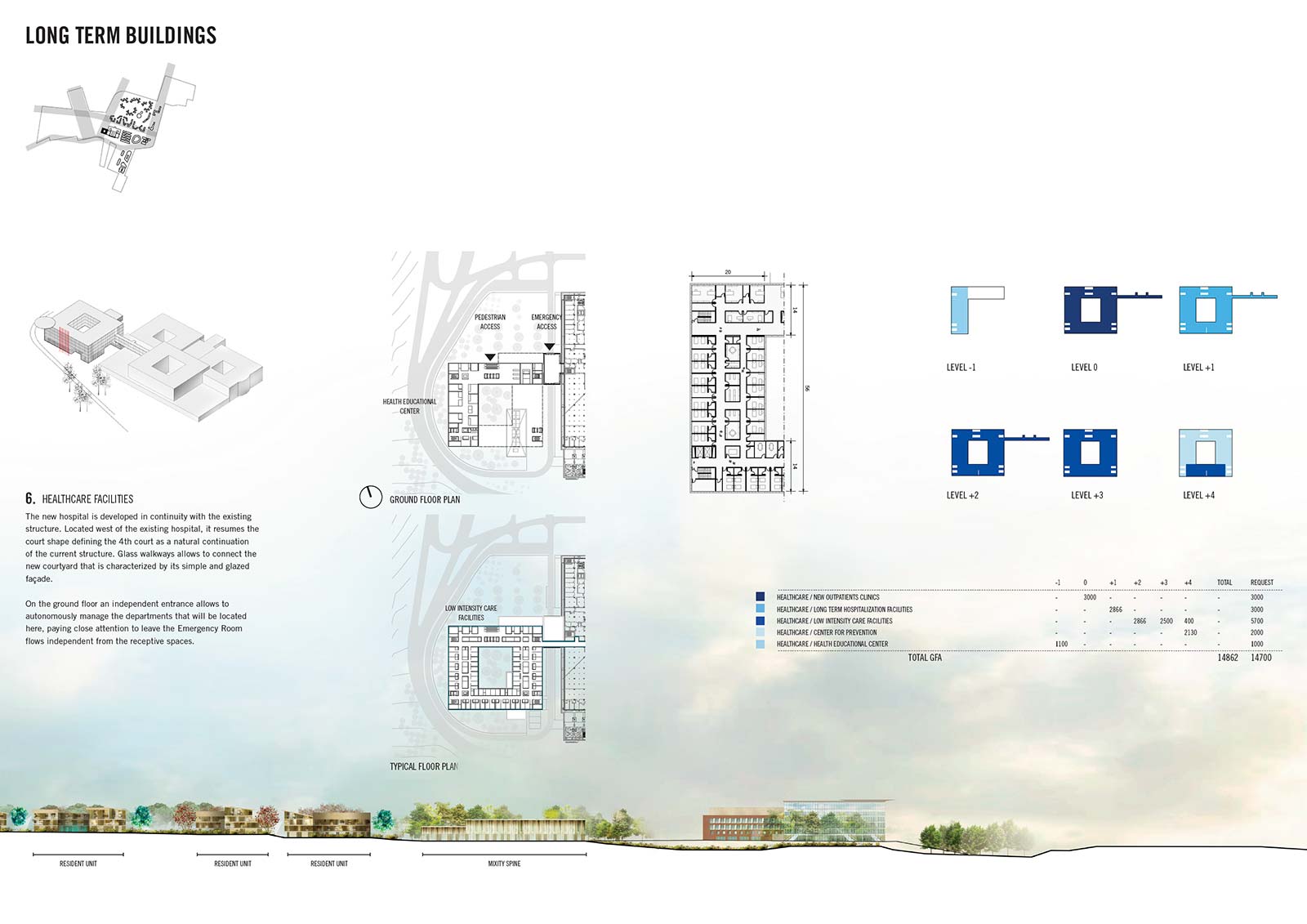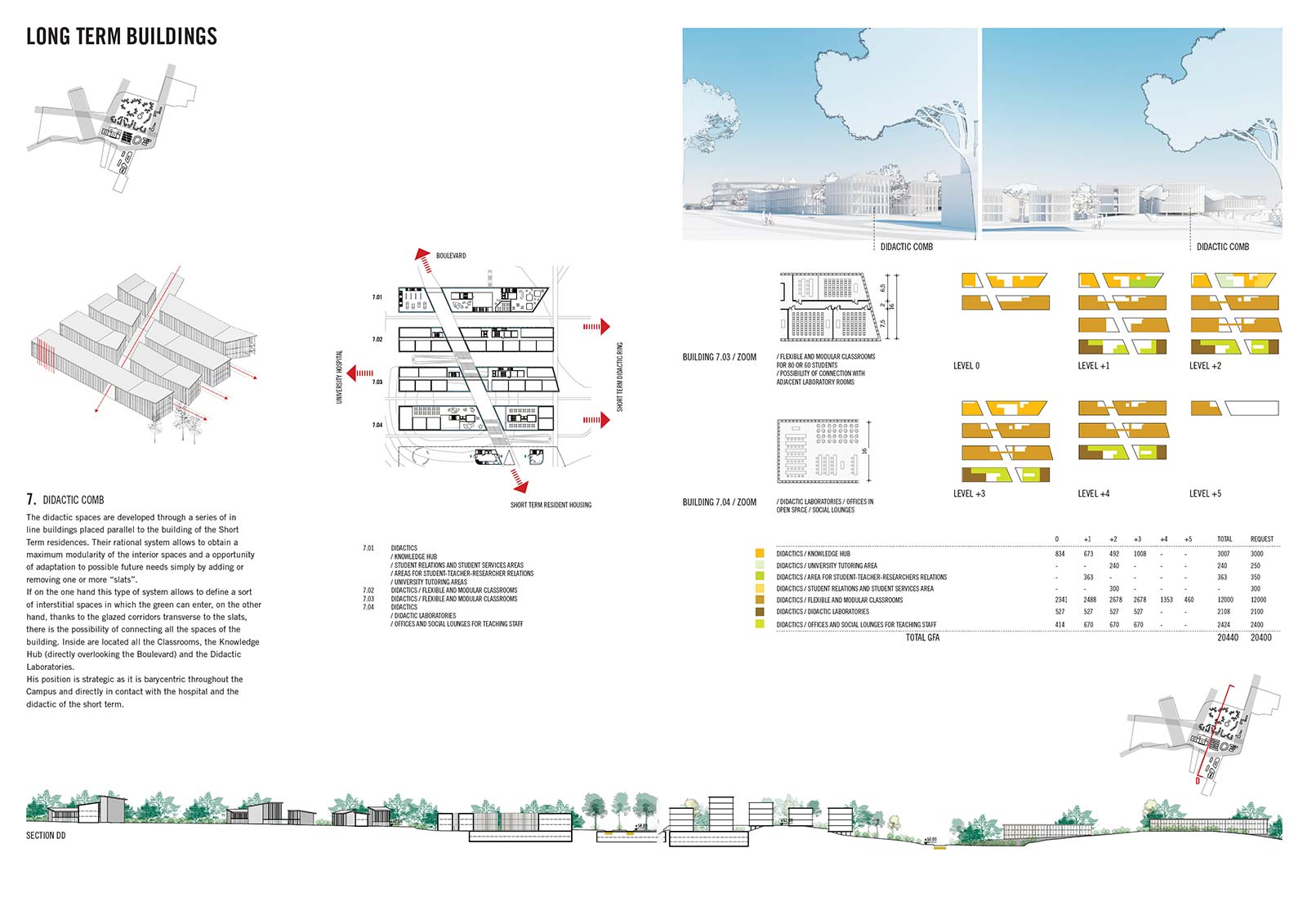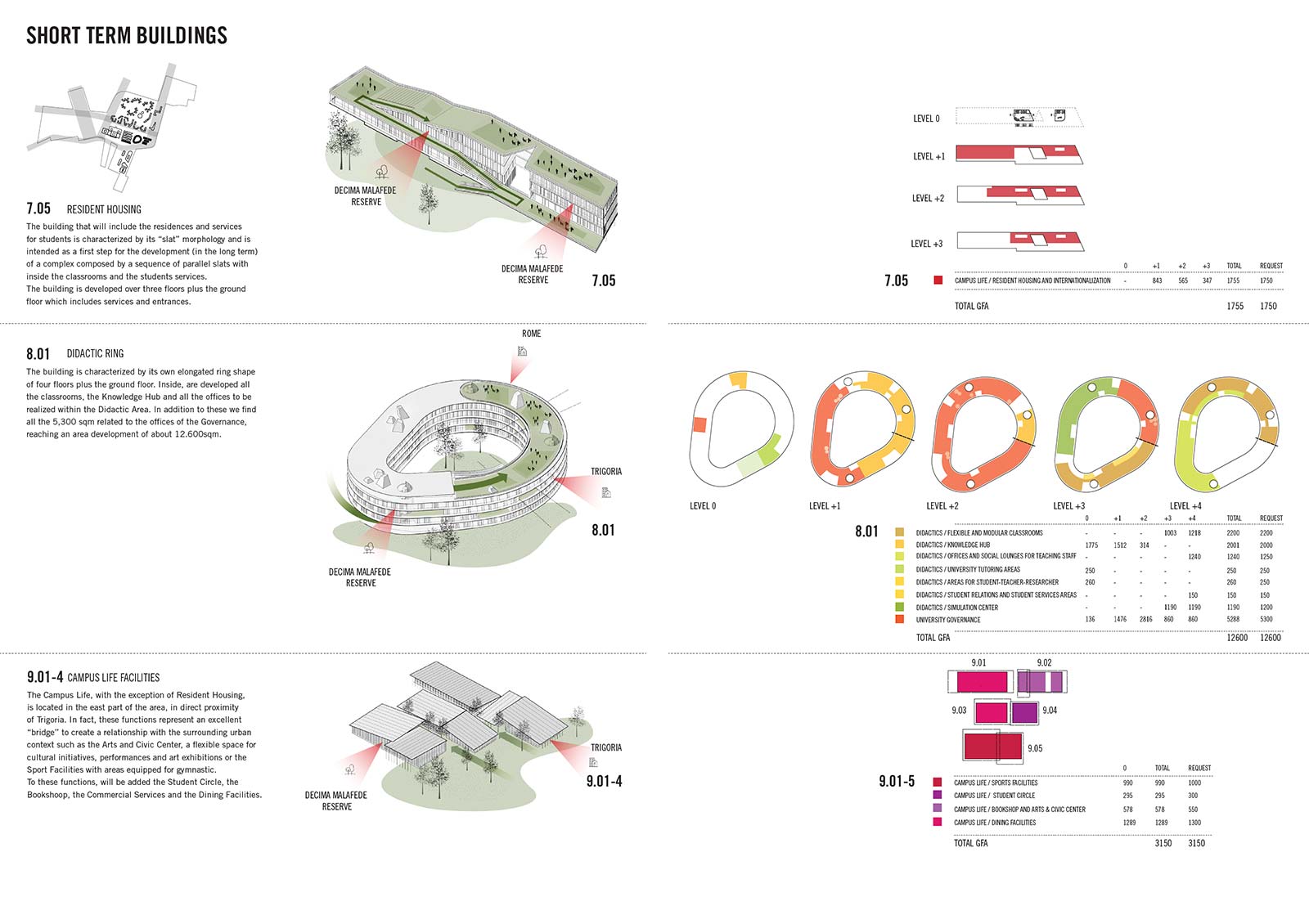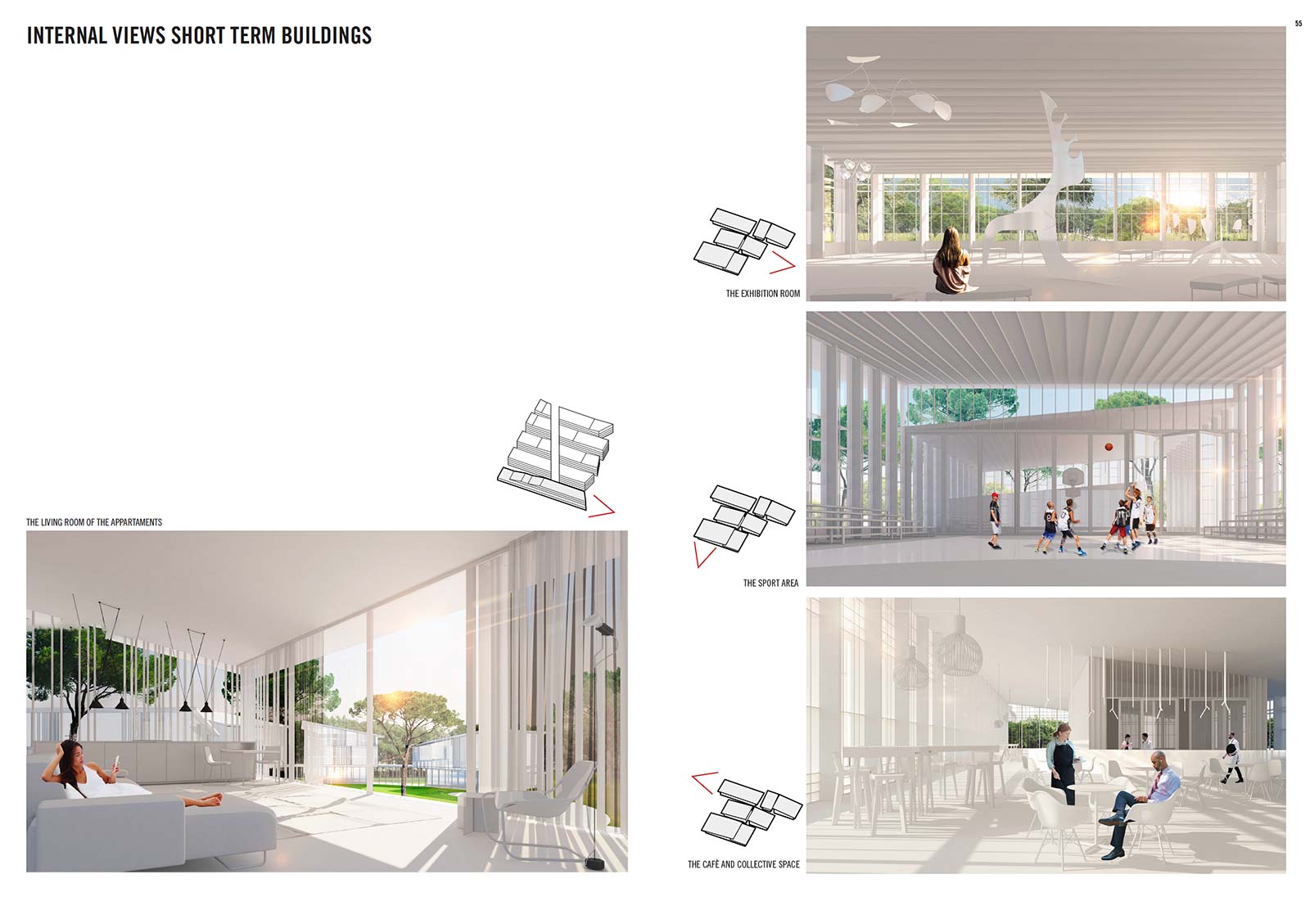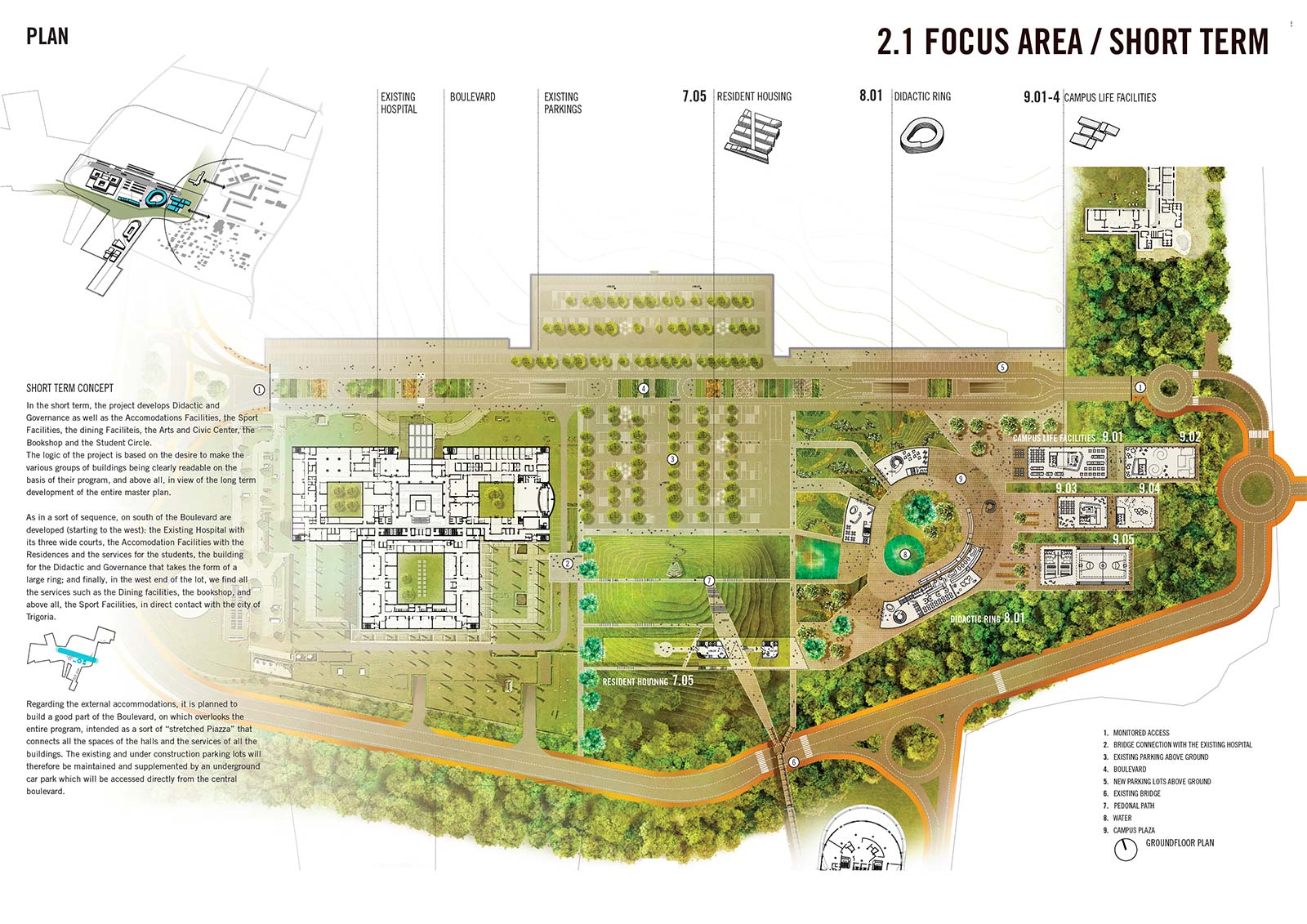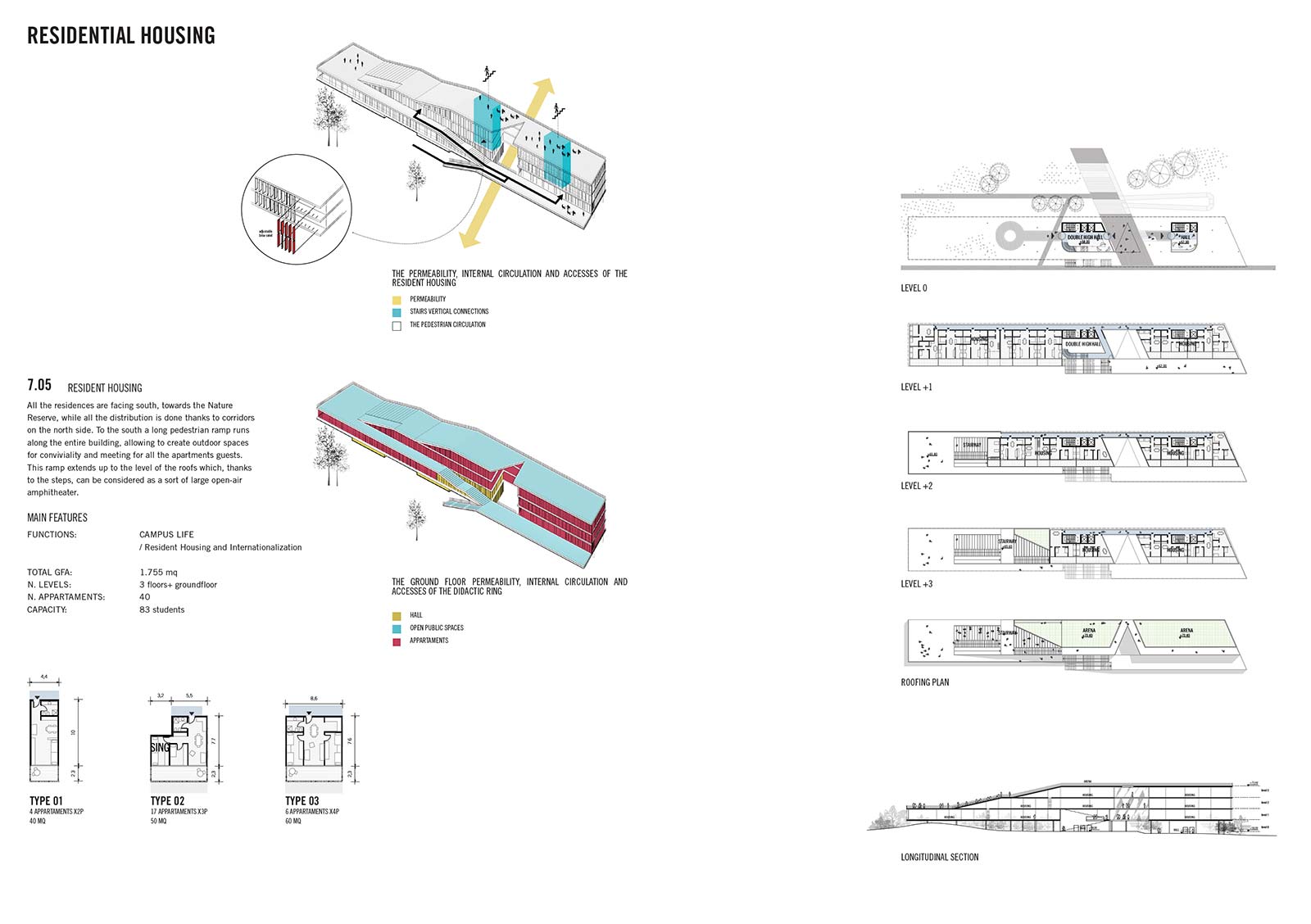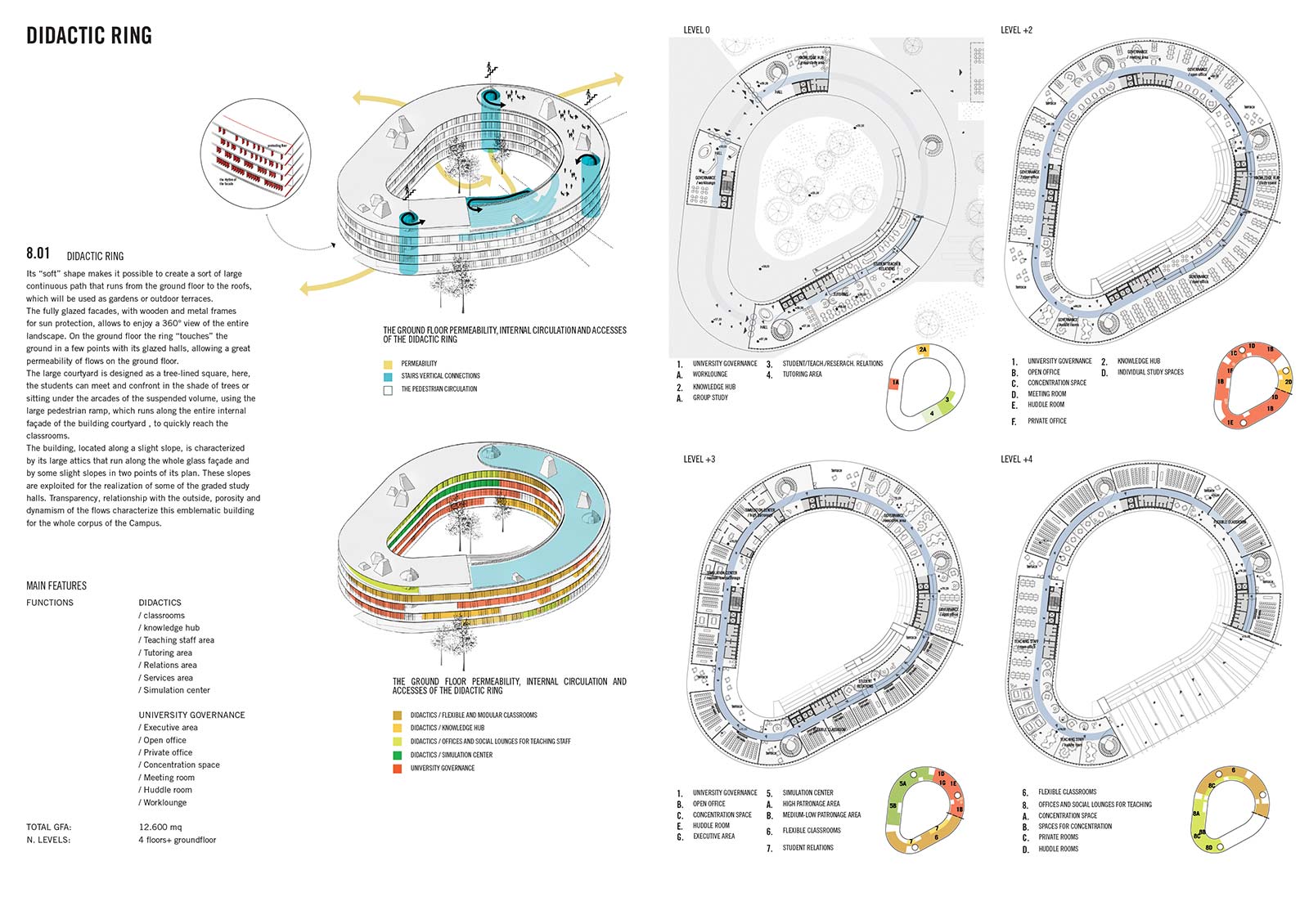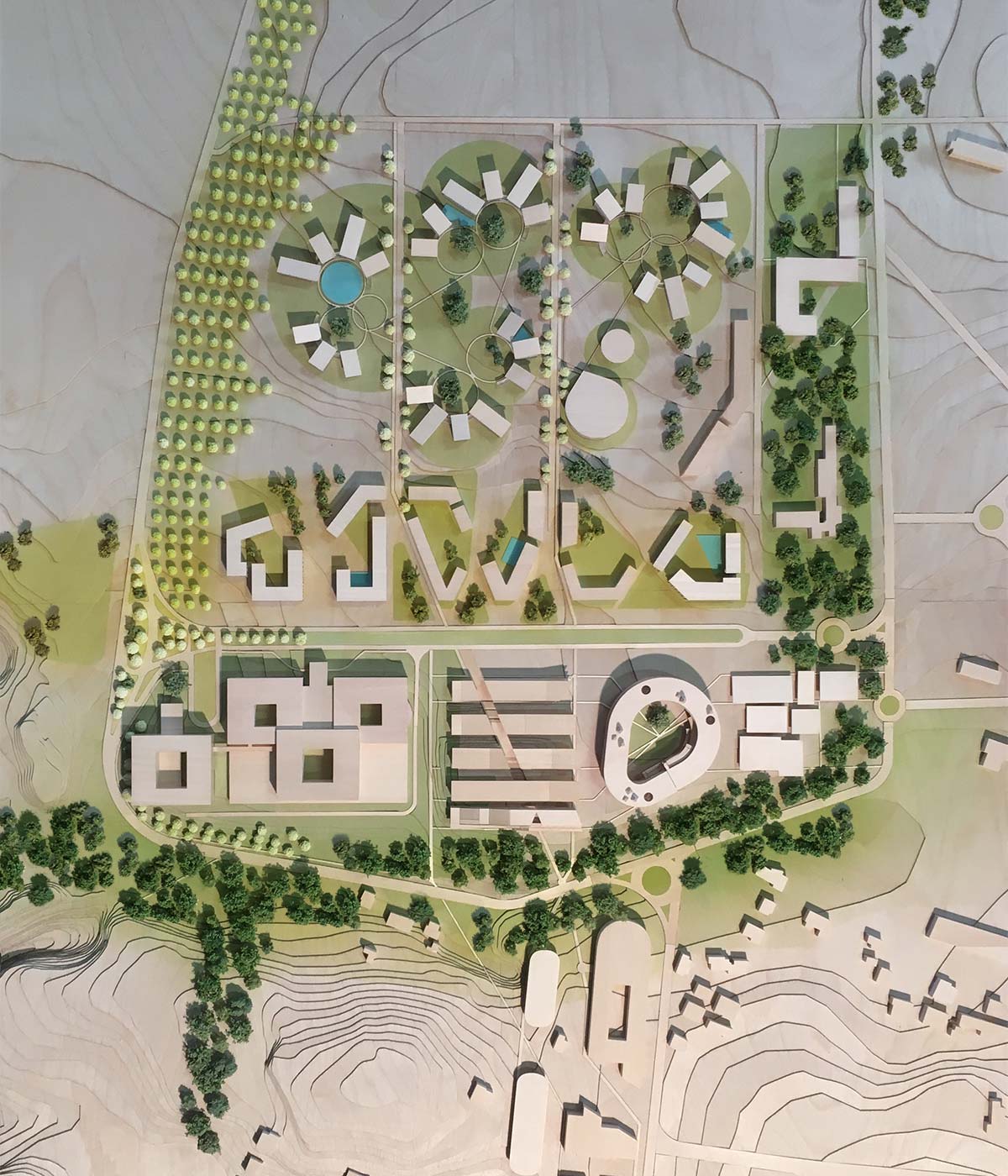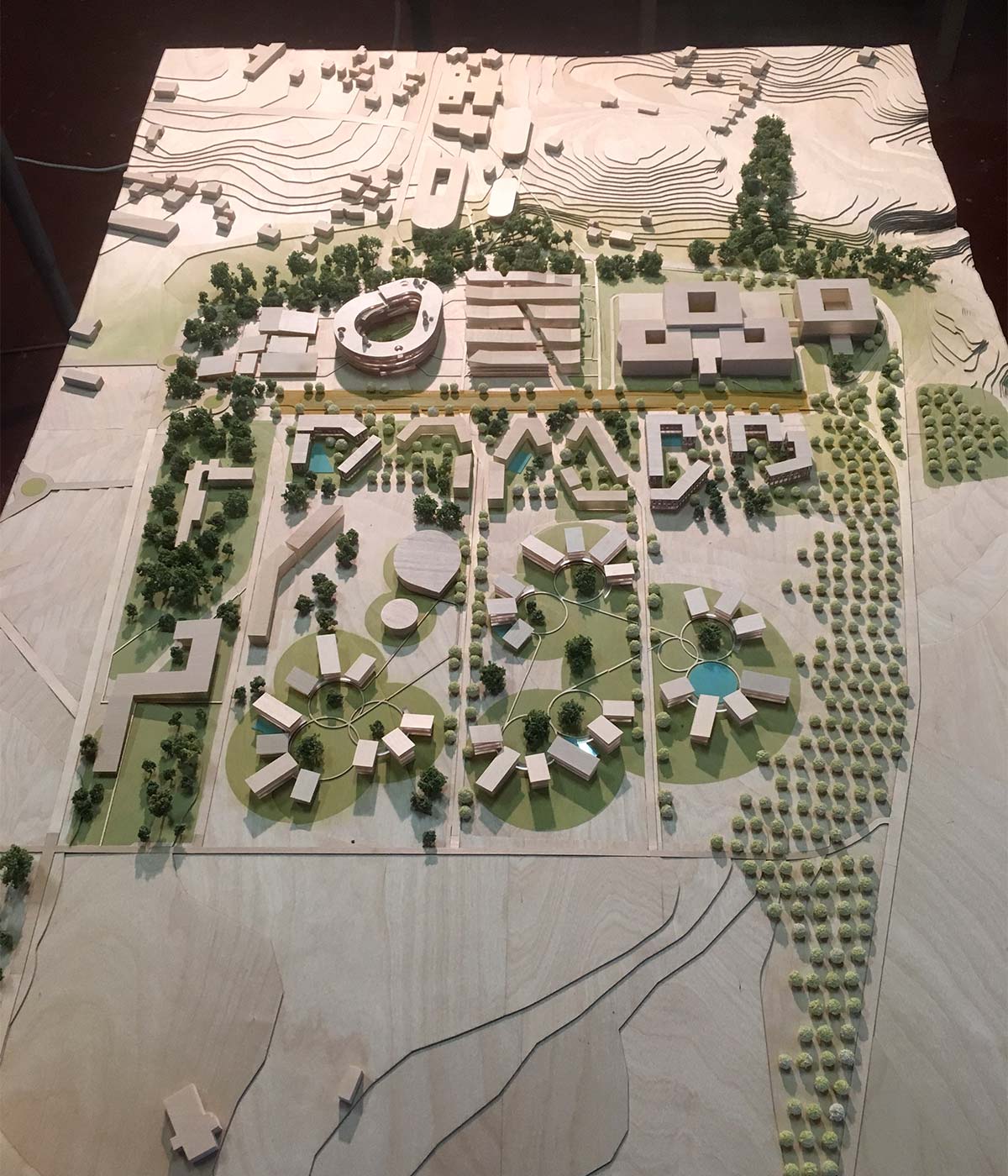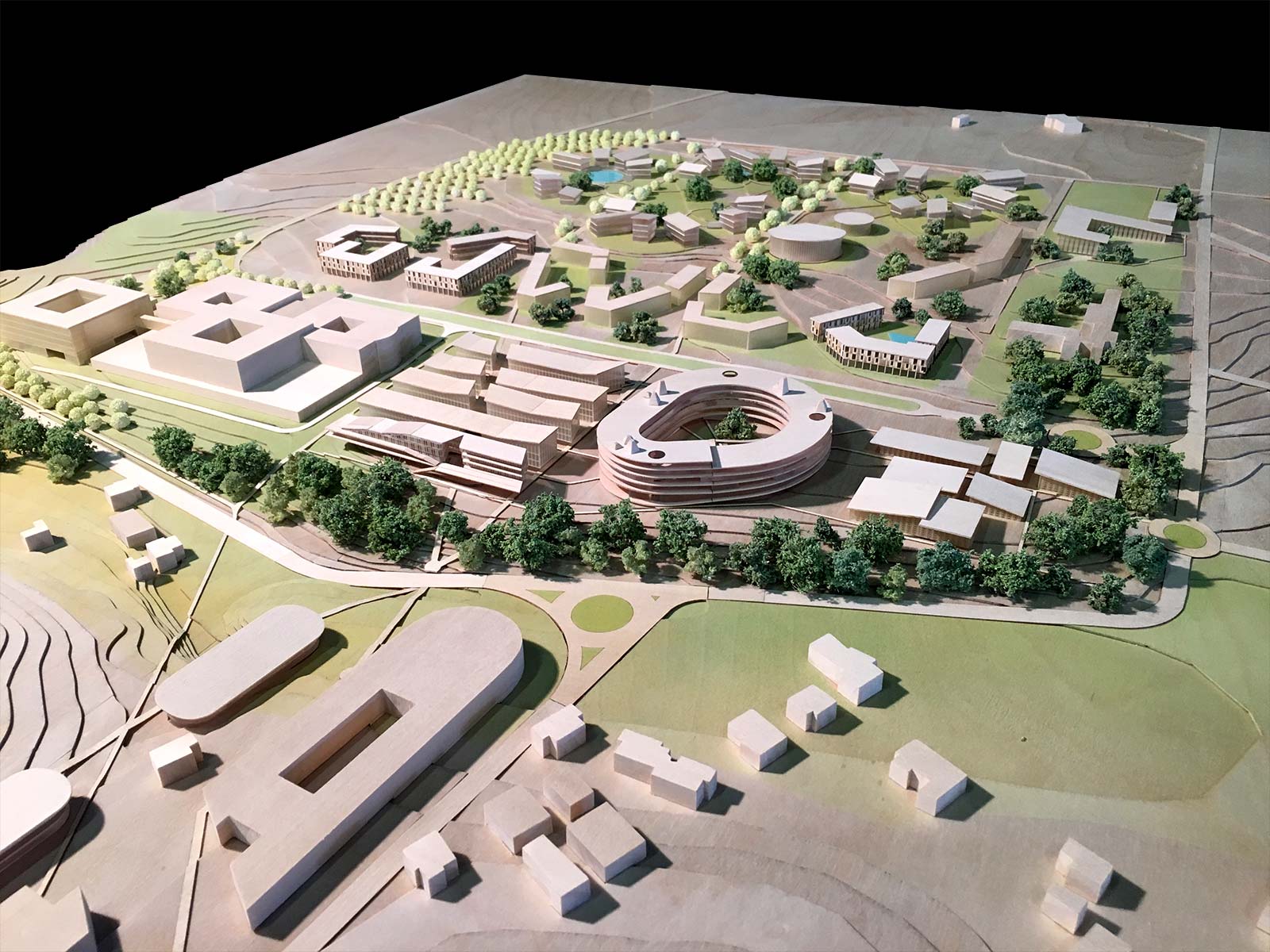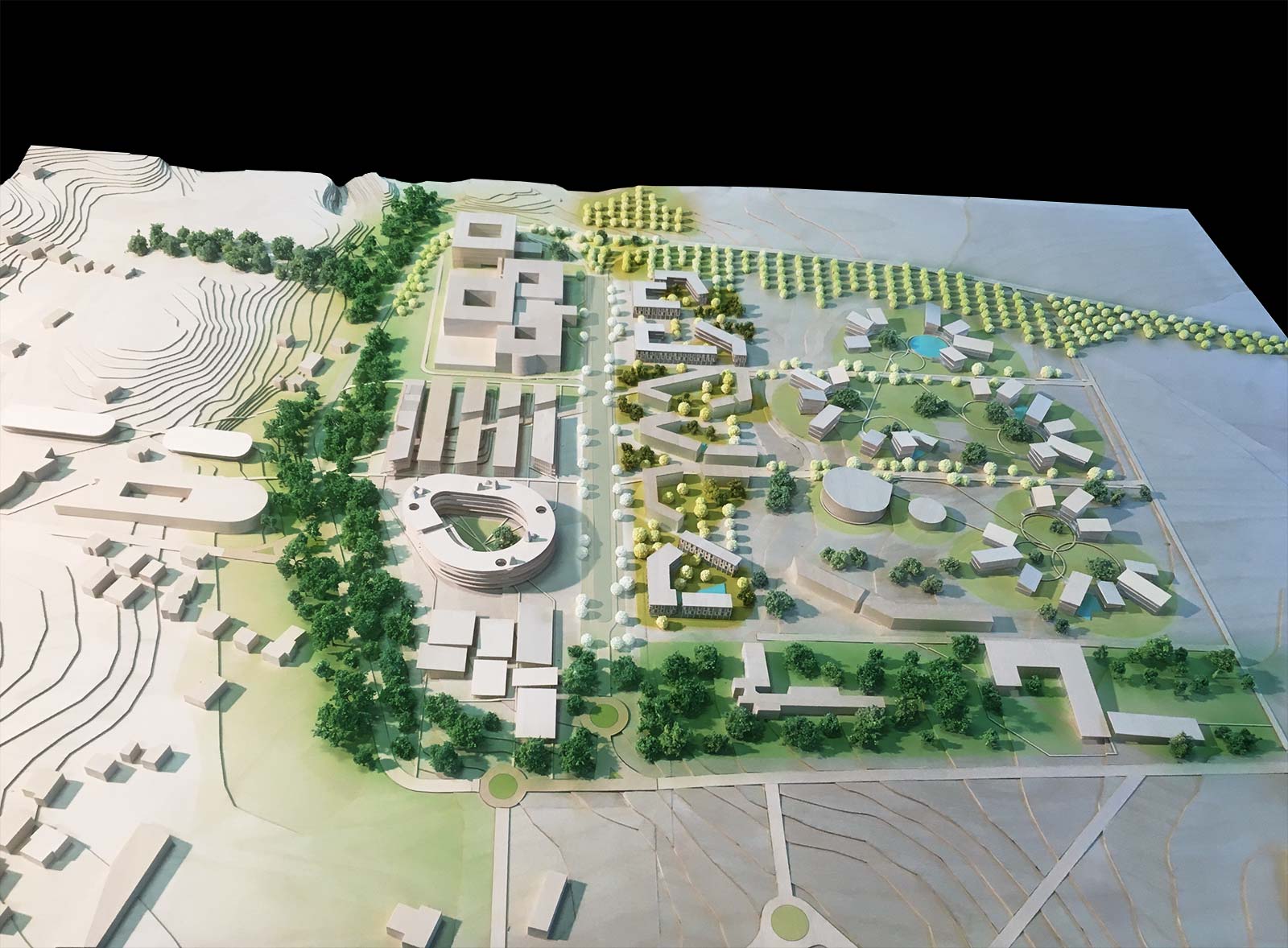 Bio-medical Campus in Rome
Trigoria (RM), Italy
2018

plan: Masterplan for the new bio-medical campus in Rome
total area: 105 724 m2
client: Università Campus Bio-medico di Roma
Alfonso Femia / Atelier(s) Alfonso Femia with
Landscape design: Michelangelo Pugliese
MEP & Structures: bms progetti srl
Energy & Sustainability: BG Ingénieurs Conseils SA
Mobility & Infrastructures: Transitec + IQuadro Ingegneria srl
Economic estimate: FOR Engineering Architecture
Local architect: Studio bv36
images: ©AF517 & ©Diorama
"Imagine a project for the campus but also for the surrounding territory. A project bearer of attractiveness, quality of life, education, sport and work. Imagine the city of tomorrow.
The project as an immersive relationship, through continuous sequences of green corridors, clearings, tree-lined rows, pauses, cycle paths, courtyards, promenades, squares, gardens…
The double nature of the project, characterized by the strong presence of natural elements and 'built' areas, defined the principles the masterplan was developed with." AF
The aim of the competition is the development of a project of the Bio-Medical Campus of University of Rome (UCBM) according to two different scales: the master plan, which will affect all areas of property both built and to be developed from here to 2045 and the architectural focus, which concerns the architectural design of the first new functions and services to be implemented in the short term.
Both project scales must take into account the presence of existing buildings with which to confront, as well as a comparison with a natural context of great value such as the Decima Malafede reserve.
The project area is in fact located on a boundary between two distinct realities: on the one hand the built-up area of ​​Trigoria, on the other the natural reserve of the Decima Malafede which is characterized by its 6,000 hectares of surface.
The campus then become a sort of filter, switching between two very different realities, emphasizing the porosity characteristic that nourishes the masterplan project. Although often, speaking of Campus, one can imagine this space as a sort of "other" space, isolated from the context in which it fits, the project wants in some way to overturn this conception by creating a completely open space towards its own context.