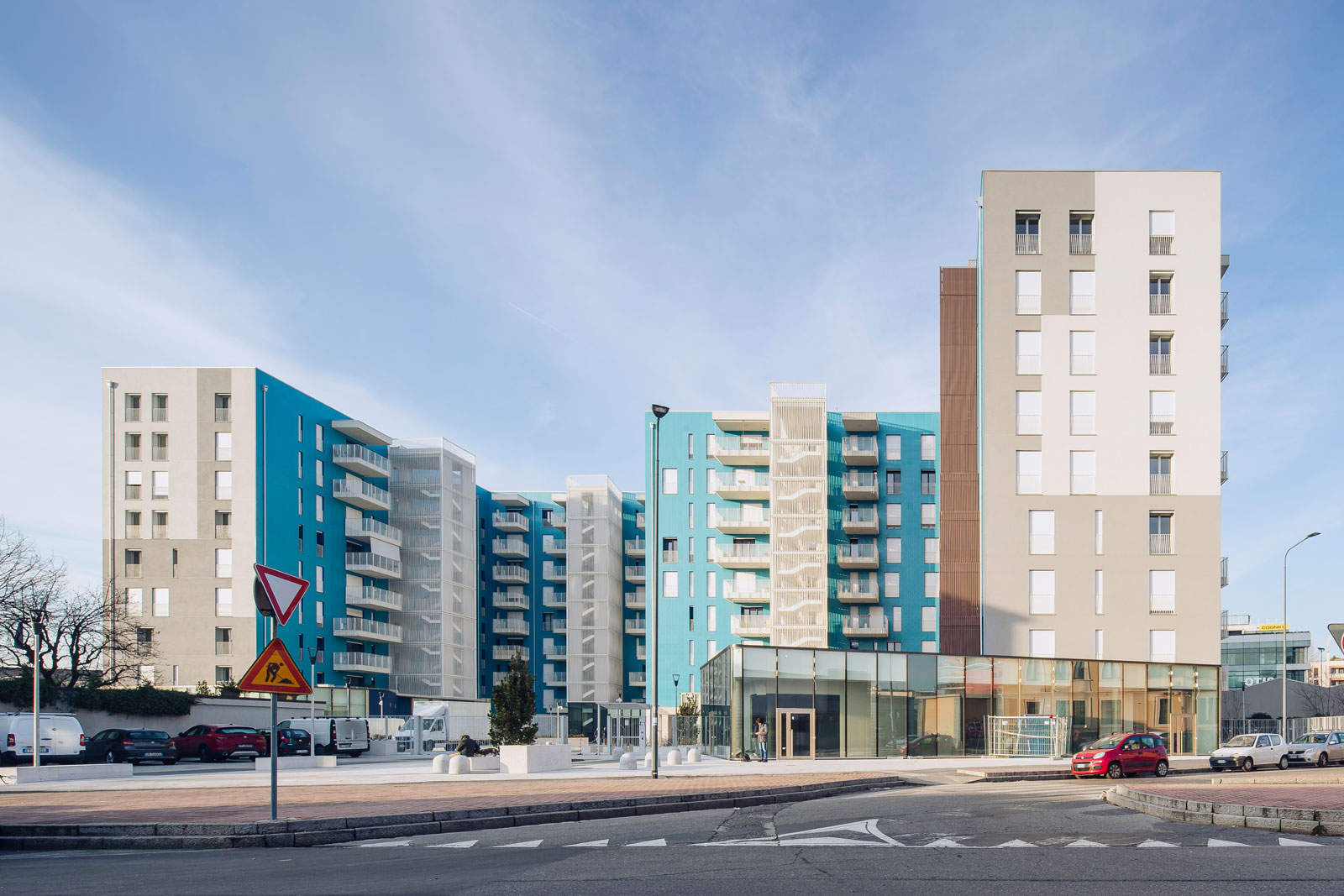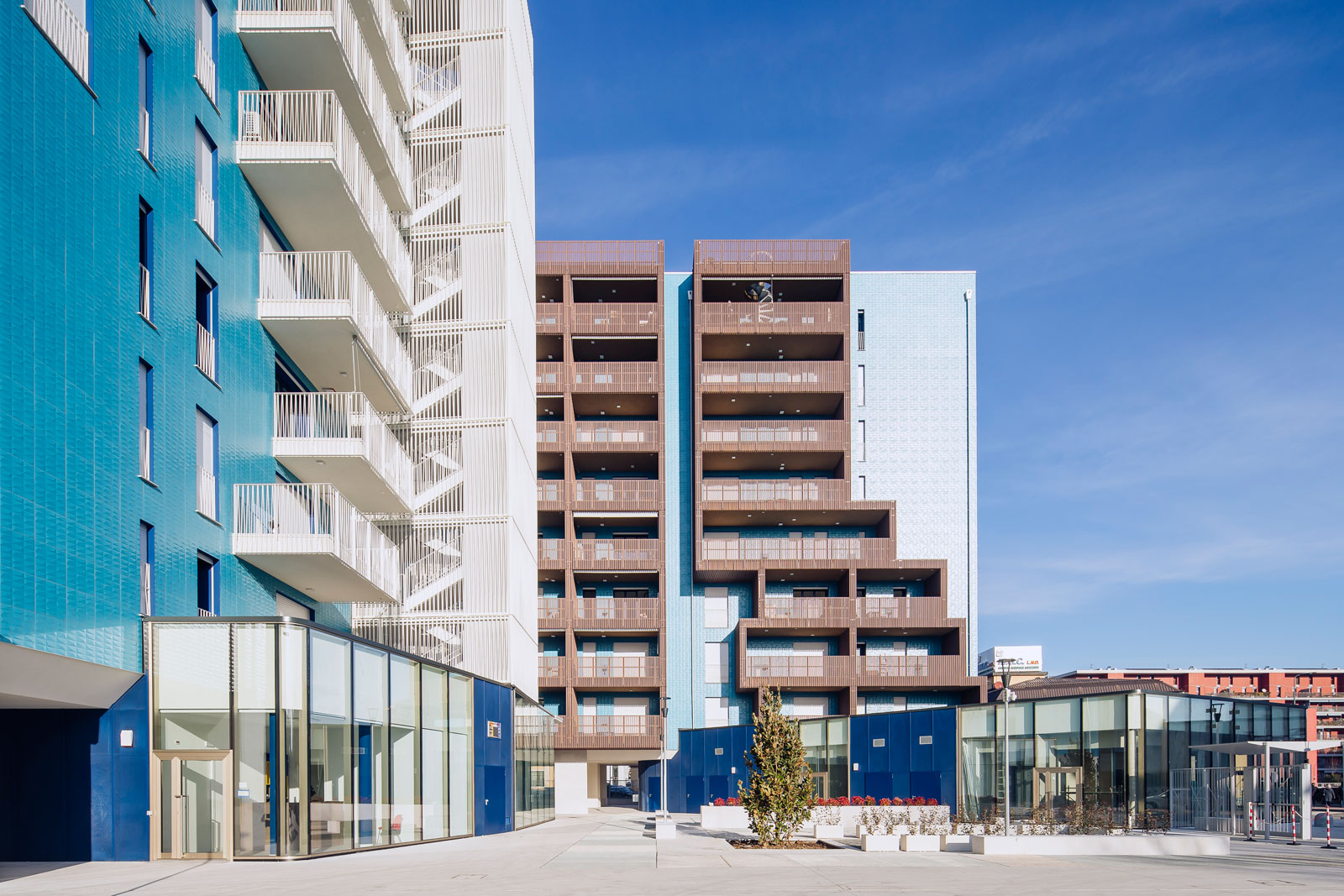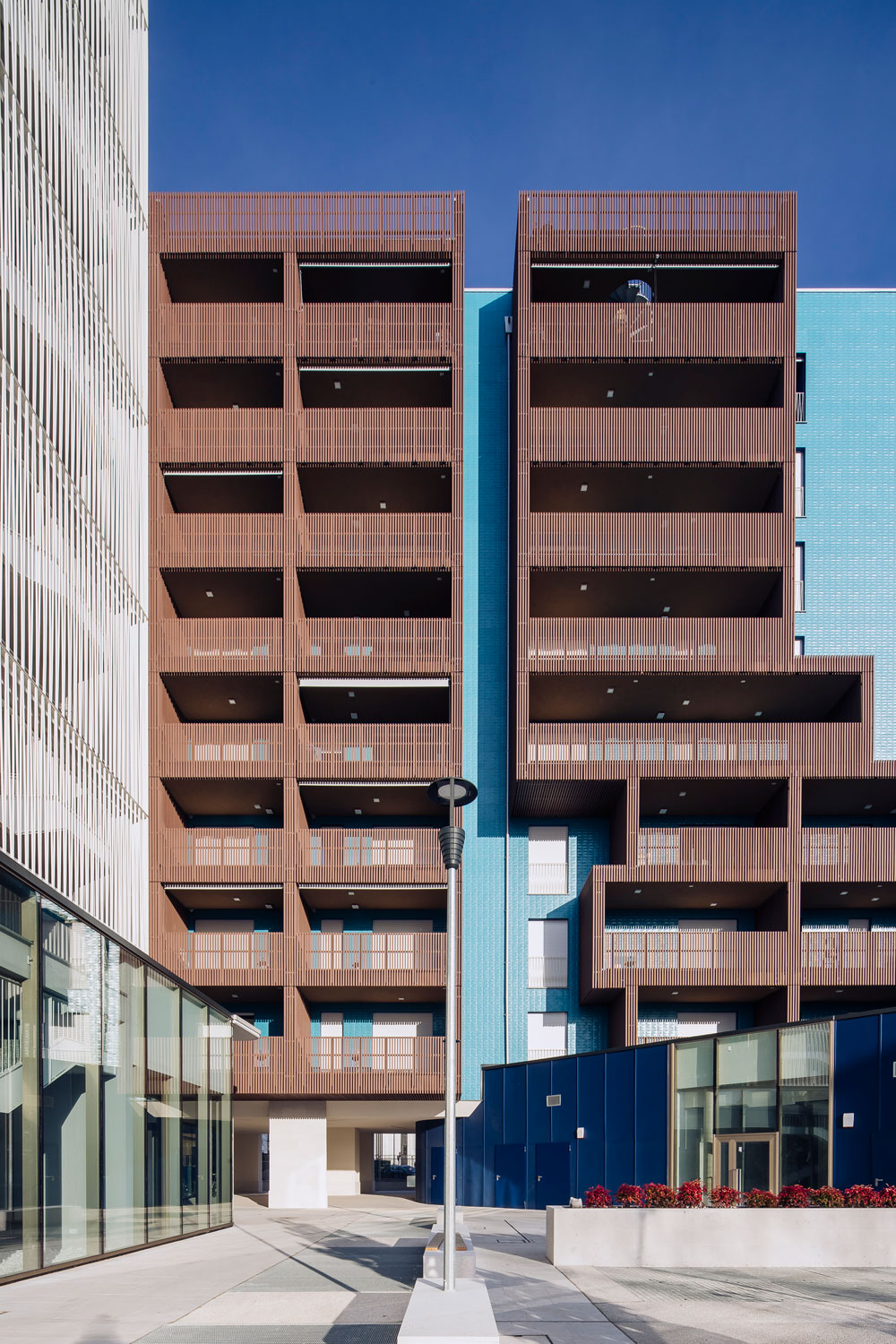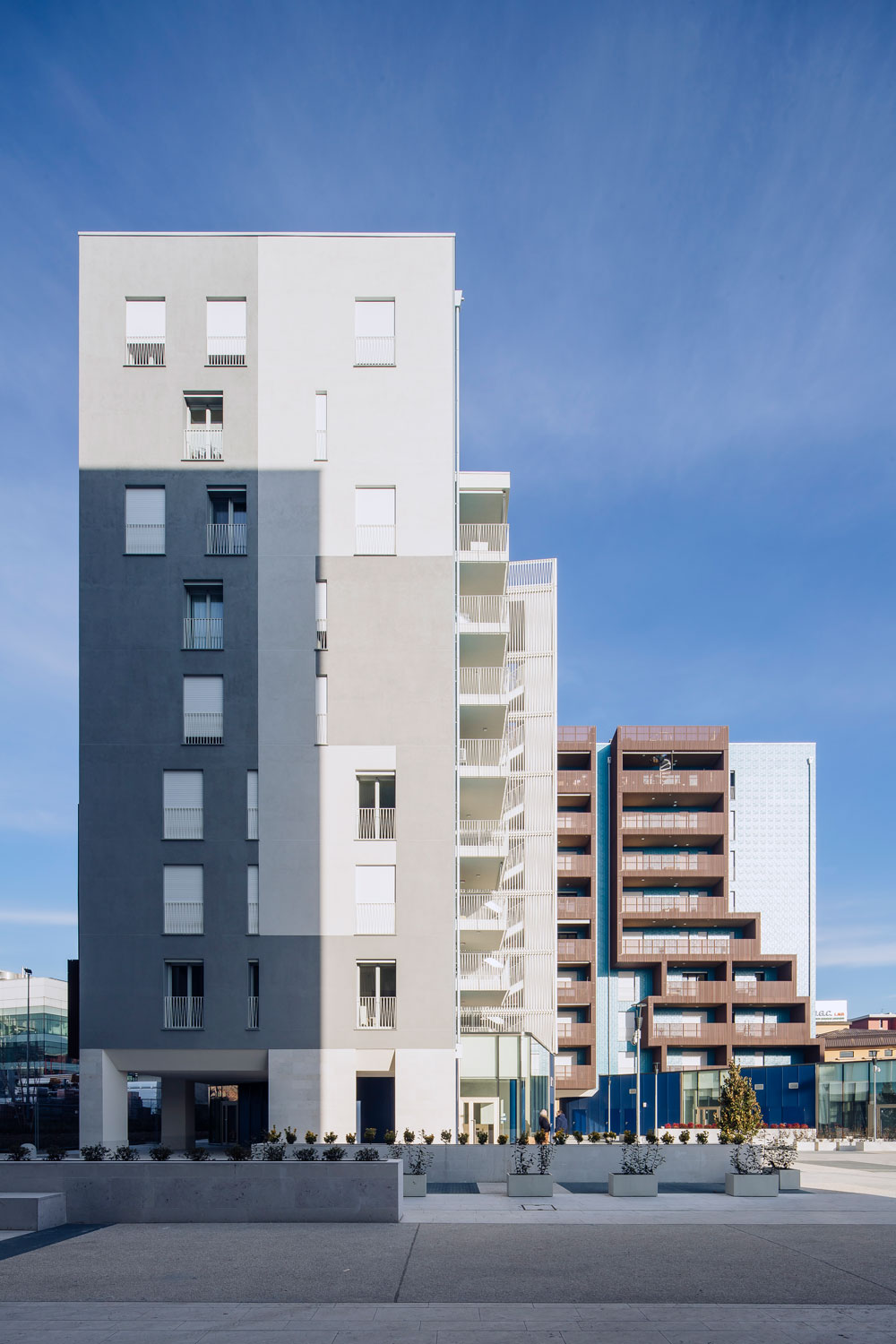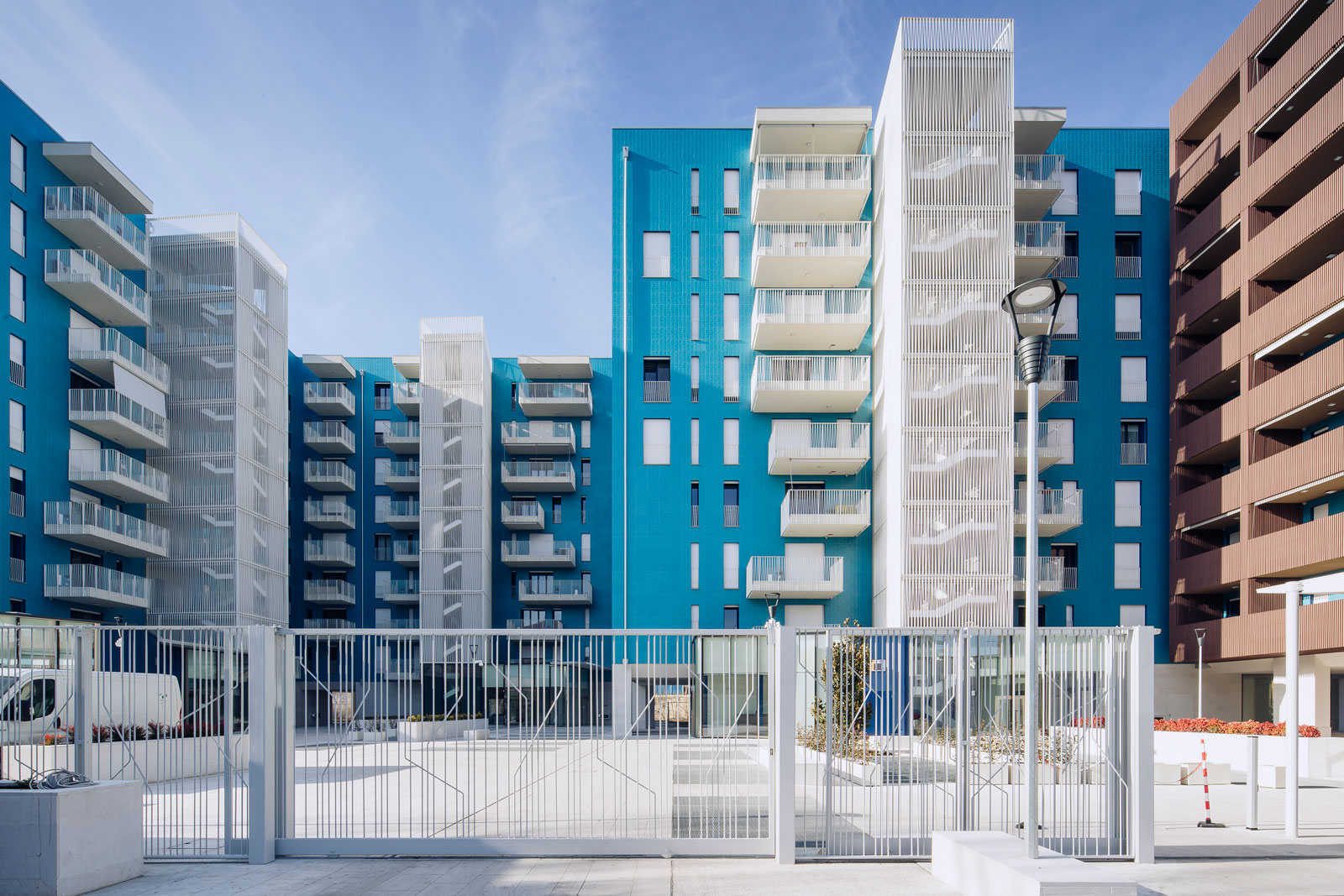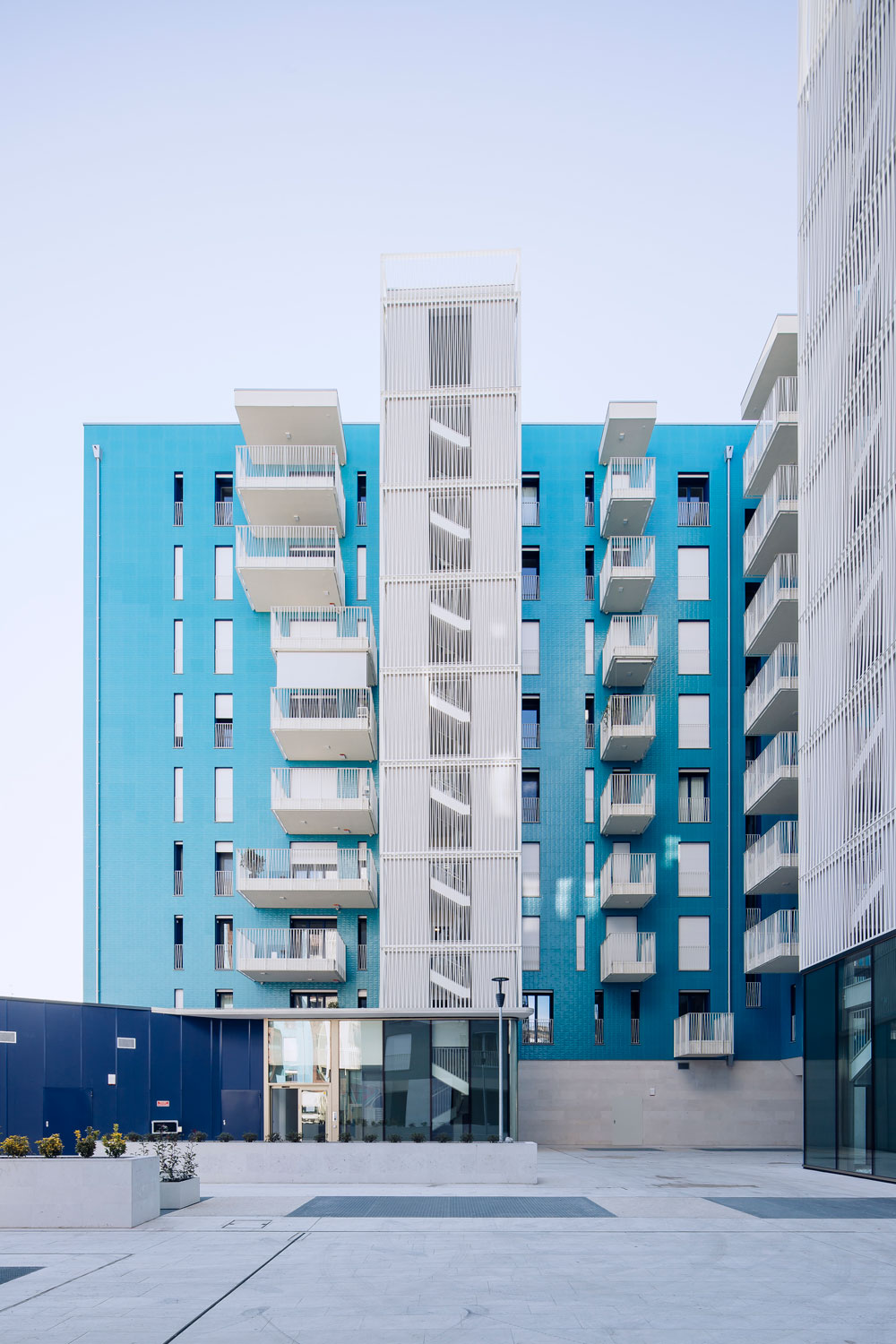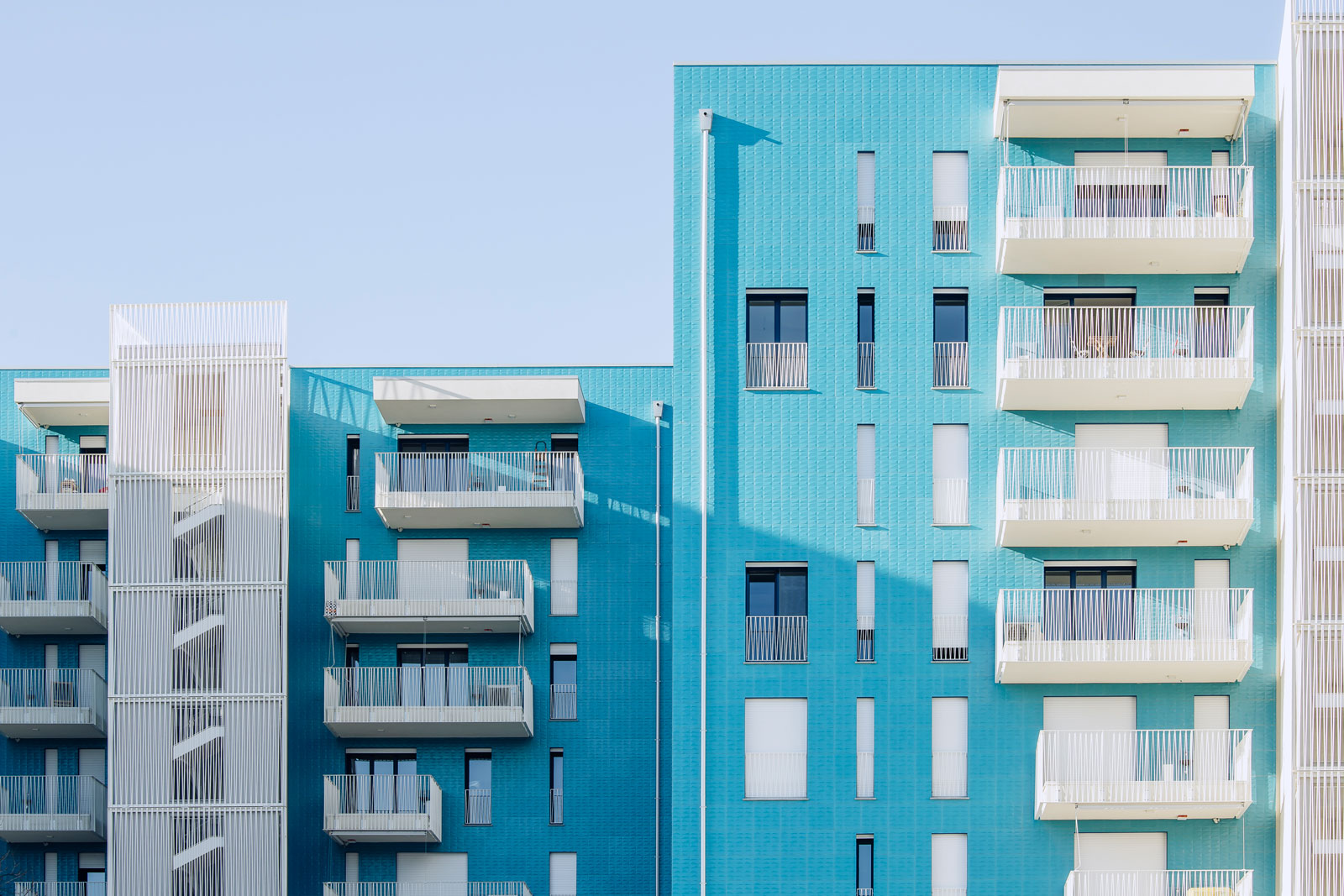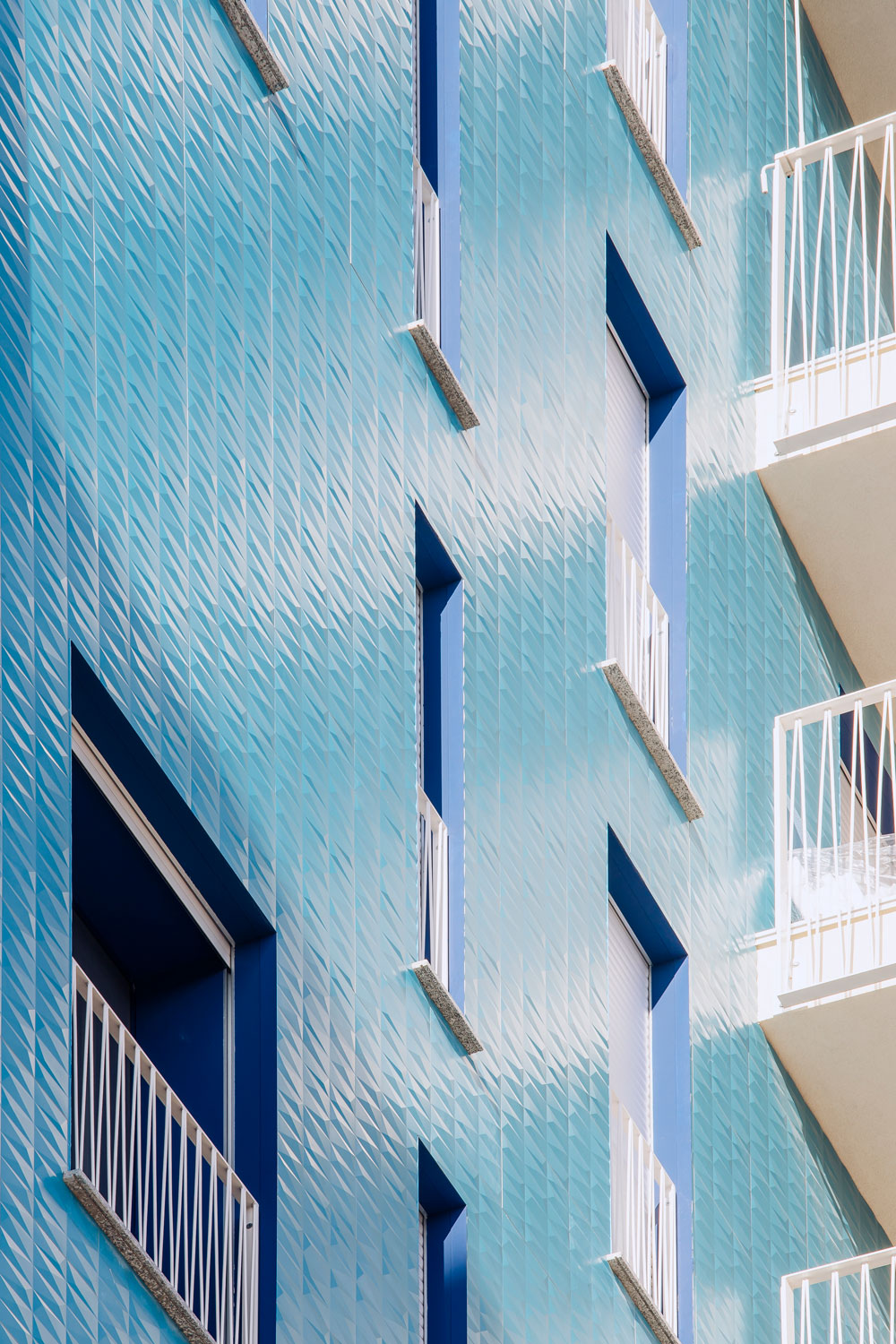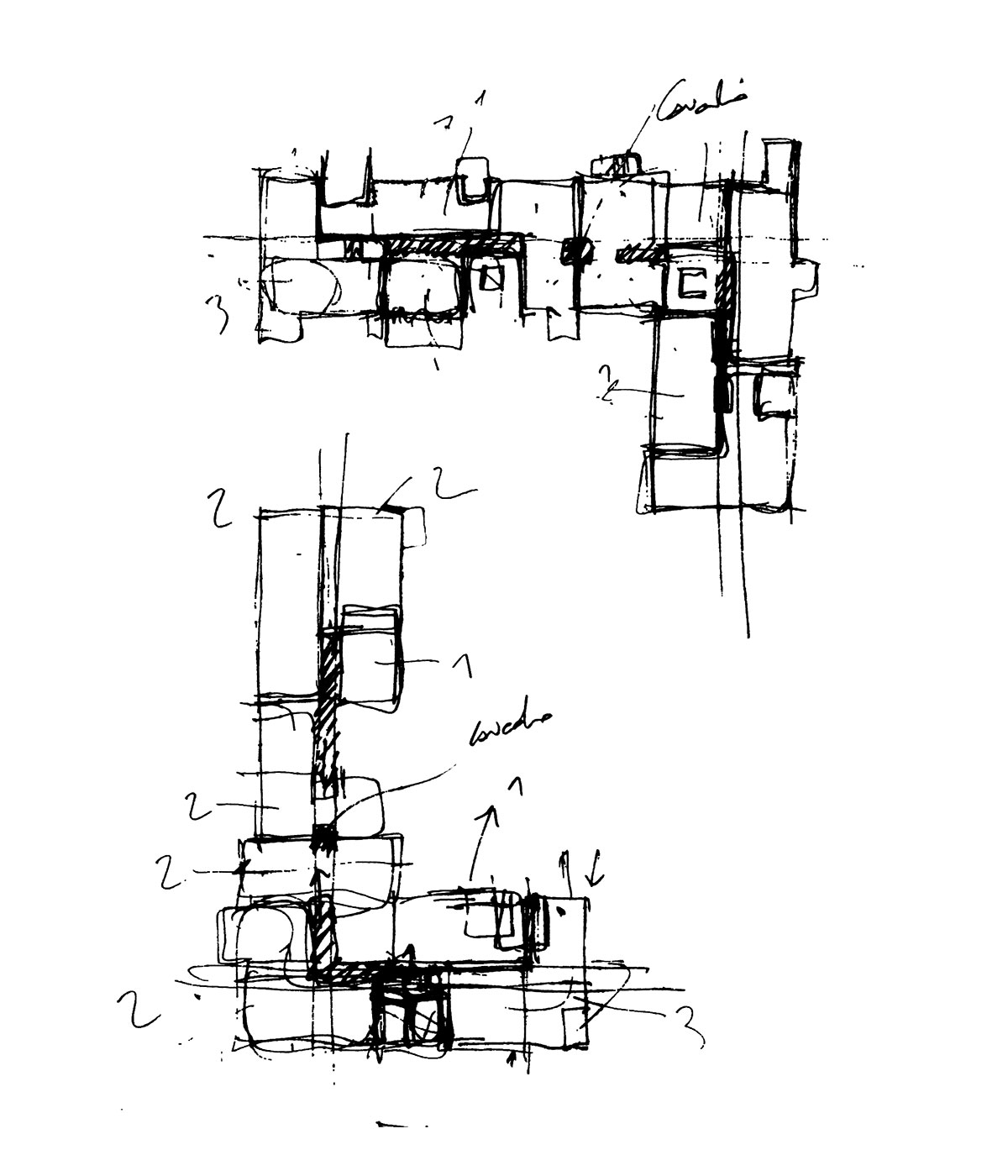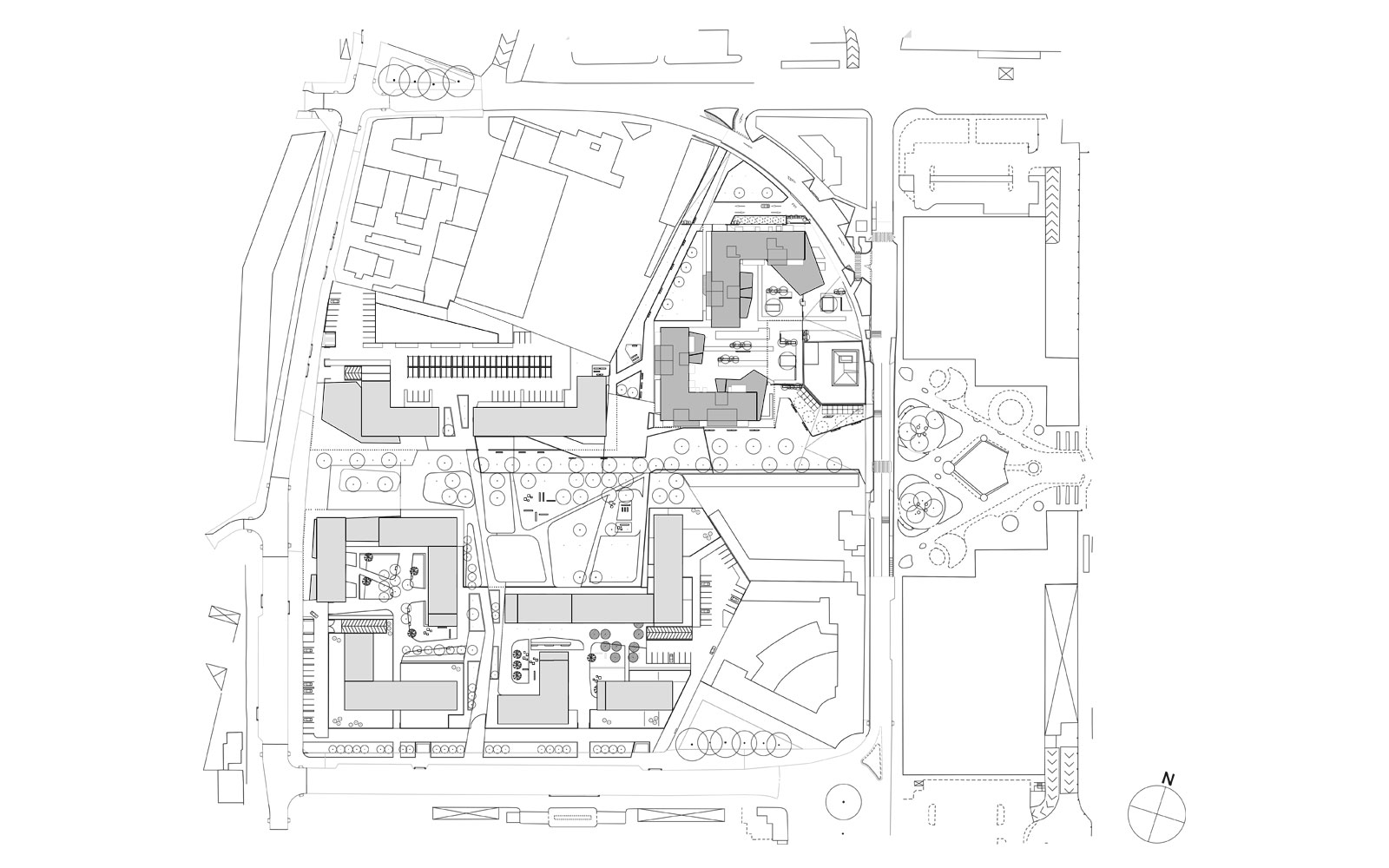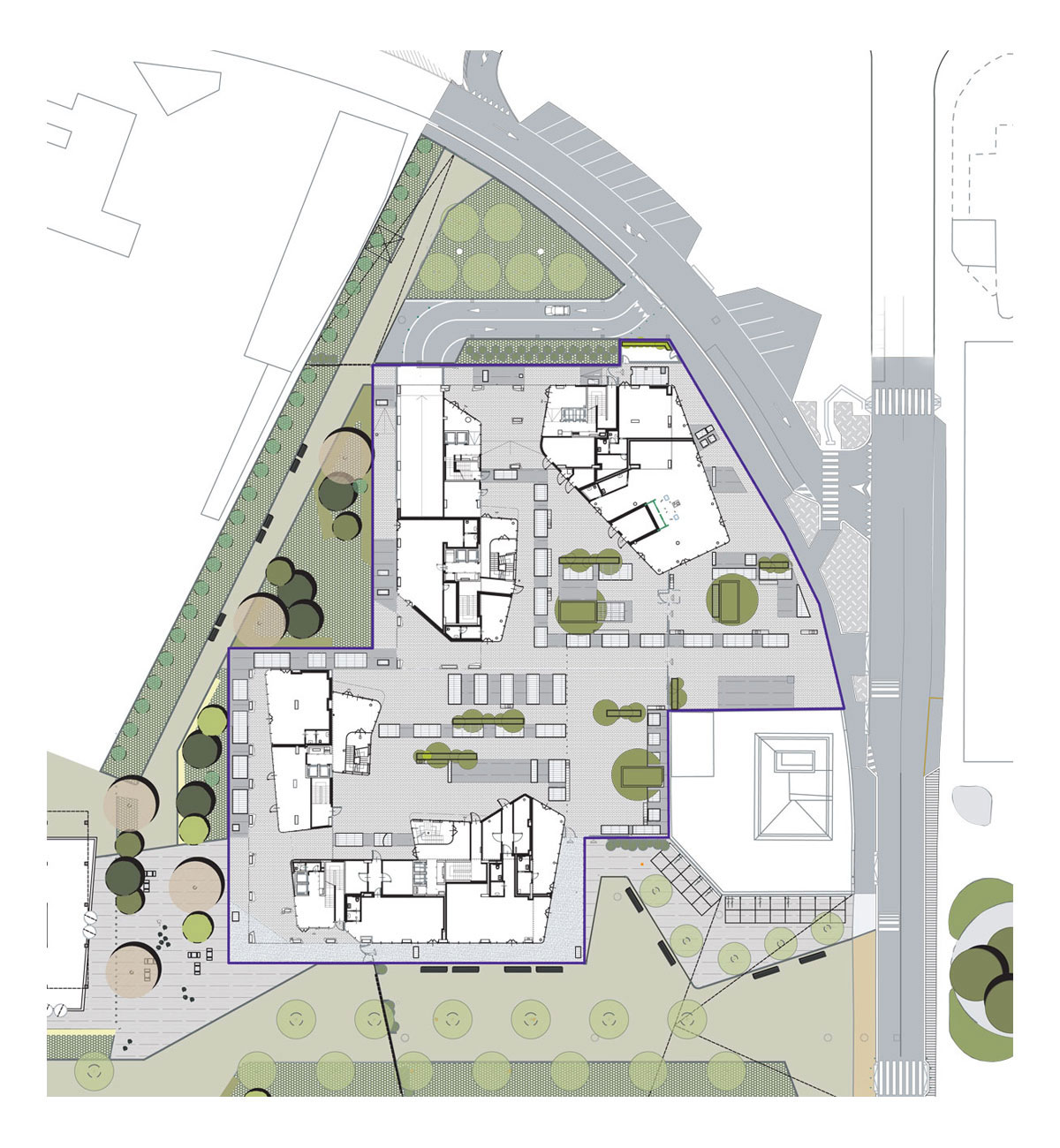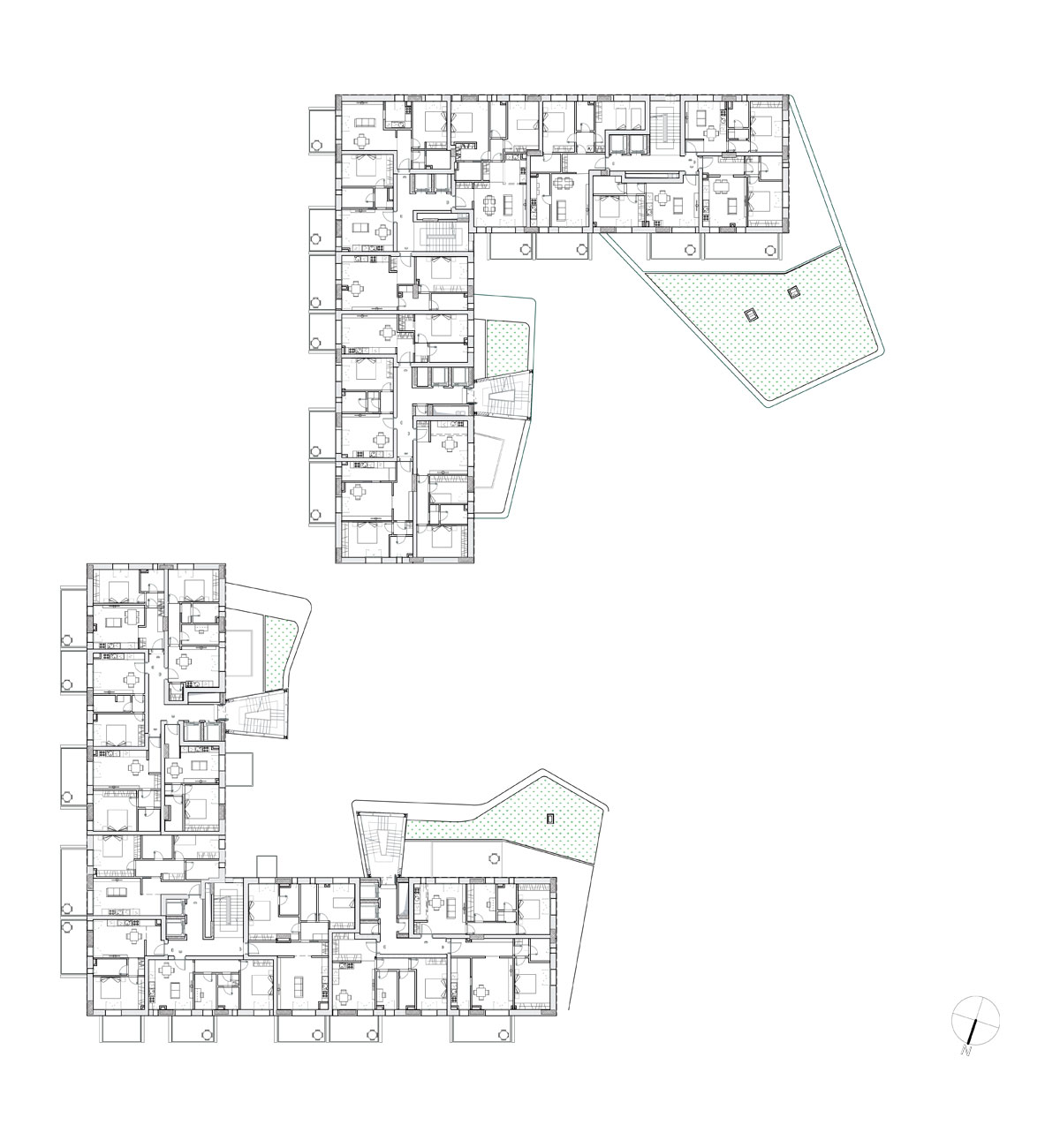 Living in the blue
Milan, Italy
2017-2020

Shortlisted in the "Housing" category
of The Plan Award (2020)

program: Construction of two buildings including 104 housing units for members of the Dorica and Ecopolis Casa cooperatives, 46 units with controlled rent, 5 commercial spaces and 2 co-housing buildings with 26 beds for temporary accommodation.
area: 12 404 sqm
housing for ownership (104): 8 360 m2
social rented housing (46): 3 344 m2
commercial spaces (5): 700 m2
external areas: 5 000 m2
client: Cooperativa Dorica represented by Consorzio Cooperative Lavoratori, Ecopolis Casa represented by Delta Ecopolis
Alfonso Femia / Atelier(s) Alfonso Femia with
structural engineering: FOR Engineering Architecture
services and environmental engineering: FOR Engineering Architecture
safety coordination: Atelier(s) Alfonso Femia, FOR Engineering Architecture
photography: ©S. Anzini
"Dialogue as a project tool becomes even more significant when the client is associative and takes care of living and invests on the territory, seeking quality and answers to the new needs of families year after year." AF
The project is located within the Lambrate area, which is currently subjected to a complete transformation and redevelopment.
The "Living in the blue" project finds its foundations in the open/green spaces project.
Starting from the east, we find the commercial areas facing the Rubattino district, in the central area of the project instead, the axis will open towards a large green space (about 5.000 sqm); to the west a "head" with a small commercial square which redefines the crossroads between Via dei Canzi, Tanzi and San Faustino.
Two paths are interwoven in this system, also characterized by the presence of trees and green spaces made of passages, paths and small courtyards.
The central buildings will be built on pilotis to facilitate both cycle/pedestrian movements and to guarantee a feeling of complete opening at the ground floor level, and therefore a wider visual perception.
Smaller spaces are connected to this system, defined by the courtyards between the residential buildings.